Londis Solo Convenience owners Martin and wife Natalie have reshaped their product range and introduced a home delivery service in order to meet the needs of locals in Baillieston, Glasgow
HOW ARE YOU DOING?
I've had one day off in the last 48.
I do five til four and Nat does five til 10 and we see each other every few days!
One of our competitors closed for three weeks [when lockdown started] because it was too much. We're a community store so we didn't think it was right to just close. We were worried people might not think we were there for them when they needed us.
The panic buying wasn't like Xmas where you plan for it, it was £18,000 one week and £25,000 the next! We were selling £1,000 extra a day - it's overwhelming. We're 450sq ft so to get that money net was hectic.
I'm proud that we thought on our feet, thought outside the box and adapted.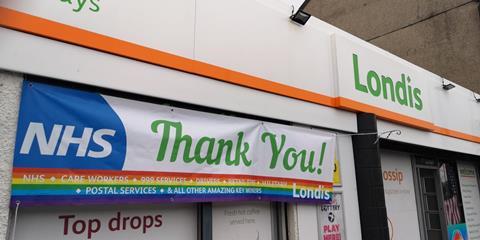 HOW ARE YOUR STAFF?
I'm really proud of my team that they've agreed to the extra hours. I have three members of staff working full time, because partners aren't working, but they'll have to do less if their husbands go back to work.
I've doubled my wage bill for peak times in the day because I've got two people on all the time and from 11 I have four people [to help with home deliveries].
WHAT SOCIAL DISTANCING & HYGIENE MEASURES HAVE YOU PUT IN PLACE?
The practicality of 2m distancing doesn't work in most stores. We're doing one in, one out. We're fortunate it has been quite nice weather so people queueing outside isn't so bad. Queueing in the rain will be a deterrent.
I have a perspex screen up in front of customers at the till. Other than constantly cleaning, what more can you do? Just do what we can to wash hands.
Londis has given us signage.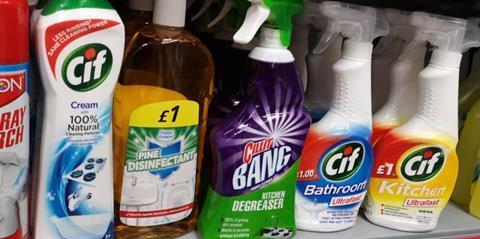 WHAT'S HAPPENING WITH PRODUCTS AND SUPPLIES?
In panic week (the third week in March) we sold as much household stock in a week as in the whole of February. That's settled now, but it's still higher than usual. Household products has been the hardest section to keep stocked.
Everything has kind of settled, but things like flour, you get it and it sells out straight away.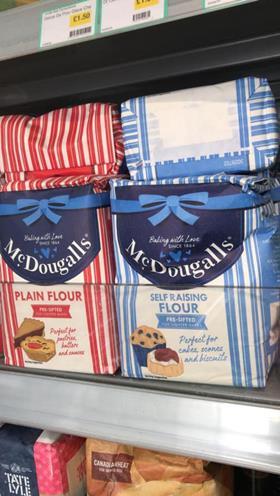 We've sold more flour in the last six weeks than in the last 13 years, easily. And that's with all the out of stock issues. Our front promotional bay is full of flour, caster sugar, choc chips, dark and light brown sugar, demerara sugar, catering size condensed milk, carnation milk and caramel and vanilla essence - stuff we'd never normally need to stock. We've literally had flour go out of date before, now we can't keep the shelves full.
Our fresh section was a two metre bay. We've squeezed five or six meters into it. We have Iceland, Morrisons and Lidl on our street, so we've never been big on fresh. Now I have three or four shelves of ready meals and pizza. We'd hardly have any fruit normally.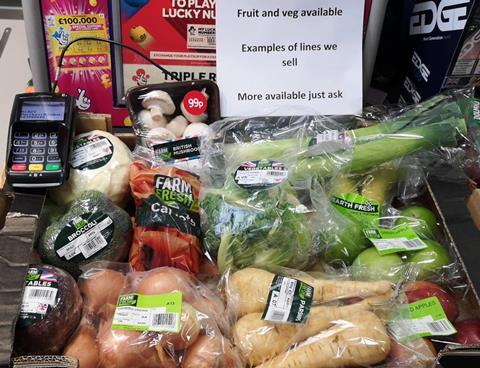 Our American drinks bay has been substituted for pies, chicken and steak. We're now getting into a lull trying to work out what people will continue to buy. We've lost all our workers, they're not going to be buying a whole chicken. When will it swing back to that kind of customer?
HOW'S HOME DELIVERY GOING?
If we hadn't adapted we'd be doing less trade than normal. We were worried we were losing sales because people weren't impulse buying. Since we've had Snappy Shopper that's brought everything back into people's eyes.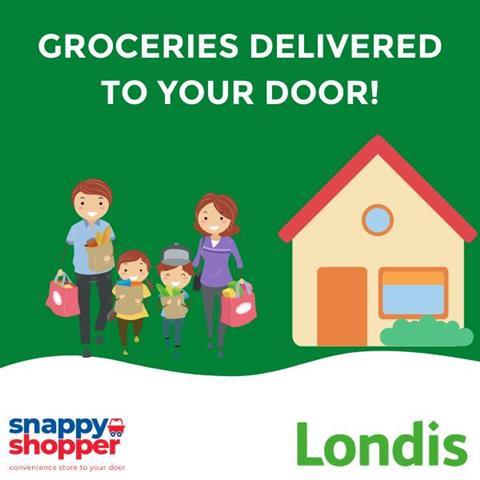 We'd spoken to Snappy Shopper back in July, but hadn't started yet. During the first couple of weeks, people were sending delivery orders through Facebook. Natalie was getting the messages and then ringing the shop and we were packing up. There was a lot of confusion going back and forth in between.
Since we've had the app all we've done is promote it through Facebook and one of the girl's husbands, who isn't working at the moment, has delivered leaflets. We've had £800 worth of sales today in deliveries.
Deliveries are bloody hard work. I did deliveries for a fish n chip shop for a while, so that helped. But when you had an order come through there, it's made up and gone. With us, you have to pick items, find alternatives, scan them, check them, bag it up and then pass it on to the driver to be delivered. You're not making any more margin on those products.
Basket spend is amazing though - three times what it would be in-store. We're meant to charge £3 through Snappy Shopper, but we've had a discount code on our Facebook page throughout the period to make it free. We've not had to pay a driver as I've done deliveries.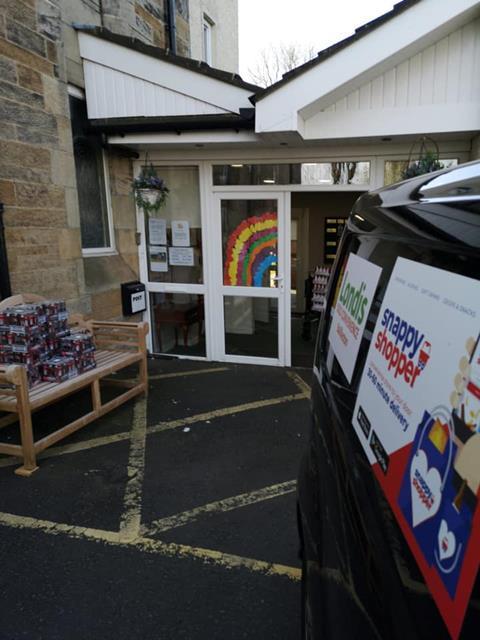 Getting the deliveries to the address is the easy part. Picking it takes so long. It takes 5-10 mins to pick 30 items, then scan them. If there's an item we don't have, I'd rather ring people when we pick it and get them to agree on an alternative, rather than having to refund a substitute. Because if they've already paid £1.50 for baking powder and we don't have an alternative, they might just say 'add a couple of cans'. Somebody has already given you their money, why would you want to give it back?
You can remove a product from the app if it's out of stock. The hardest part is to remember in two days' time to put it back on the app to make sure it's available. Natalie compares the delivery to the app and clicks them back on again so that we're ready for the next day. If you have time it works, but if you don't have time to do that, I can see how you can sell out of products and people will continue to order it.
At the moment we're doing deliveries 11-4 Monday- Friday, 11-7 on a Saturday and none on a Sunday. Once the schools go back we'll have to think about whether we need to change the timings.