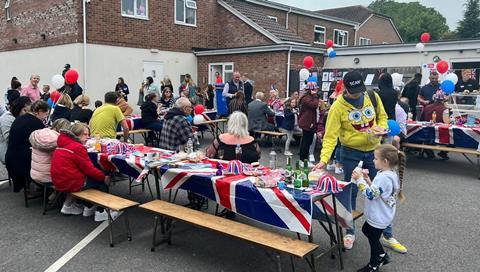 The Platinum Jubilee saw retailers throughout the UK celebrating the Queen's 70 years on the throne with stores adorned in an abundance of Union Jack bunting and all manner of red, white and blue merchandise on sale. But some retailers went the extra mile to engage with their communities, organising fun days and parties to bring people together.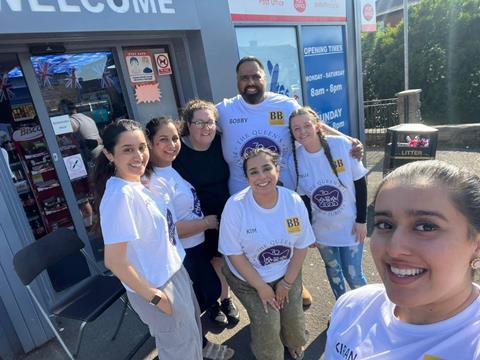 BB Nevison in Pontefract, Wakefield, welcomed around 500 people to Jubilee celebrations held outside the shop. The Liquorice Singers choir delighted the crowd with top tunes, including God Save The Queen, while Coca-Cola, Lucozade, Grenade and Halewood provided raffle prizes and refreshments on the day. There was free food for everyone and Lenny the Lion was also in attendance, as well as a face painter. The community couldn't have been more delighted. "They loved it, right from the elderly folk to the little ones, everyone really enjoyed it," said store owner Bobby Singh, who organised the event with the help of his staff. "The community at Pontefract are very proud of our event. It's the whole BB team - it's when they put everything together, not just me. They all go the extra mile and it's from the heart."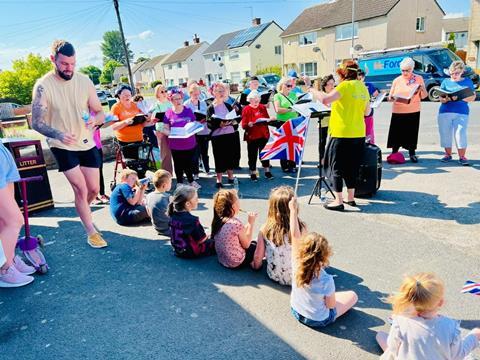 He claims that sales rocketed on the day of the party. "Our sales were double that day compared to normal," said Bobby. "But for us this occasion was about the community - our priority was for everyone to celebrate together and make memories. This is, for me, one of the best parts of my job. When all the community were out there, everyone was singing and got into the buzz."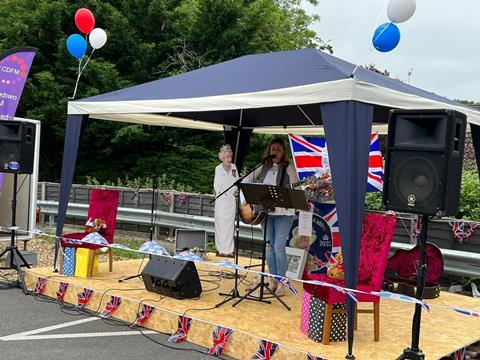 Over in Wiltshire, the Connolly Spar team were partying hard in the carpark at their Pennings Road store where a singer performed on a stage that had been built by a local workman. "The weather was kind to us and the kids danced all afternoon," said performance delivery manager Paula Lovell.
"We got the idea when we found the council weren't doing anything in the early part of February," she explained. "It took weeks and weeks of planning. Some suppliers were really good to us and gave us free stock - [wholesaler] CTC provided lots of sweets and biscuits and Lucozade supplied Lucozade and Ribena."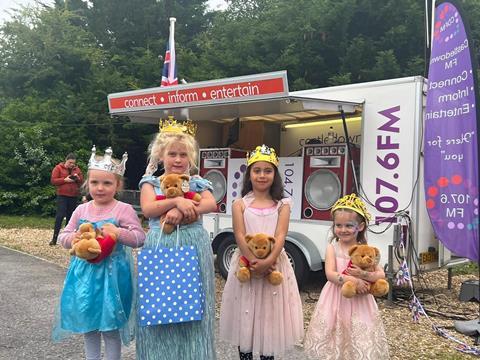 Ahead of the event, the group held a kids' colouring competition and on the day there was a competition for best dressed king and queen, plus a raffle. Children were given balloons, gift bags and sweets, and there was even a throne for them to pose on. The local Castledown radio station played music and the store offered burgers, hot dogs and ice creams. "I was very worried that no one would turn up, but it was a fabulous day and staff gave up their time to help as well," said Paula. "Ellen, the store manager, danced all day with the kids.
"We've had amazing feedback from everyone. It will be something the community will remember for a long, long time."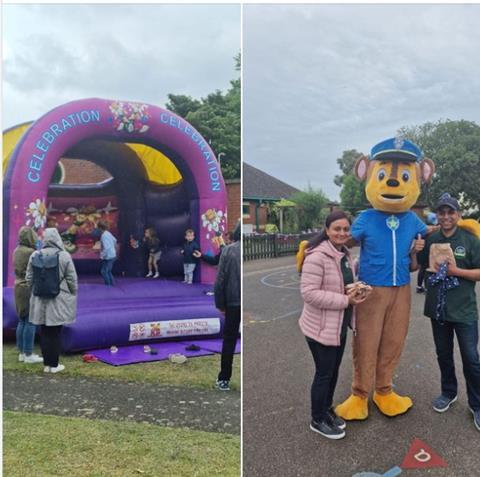 Meanwhile, Avtar 'Sid' Sidhu, of St John's Budgens, in Kenilworth, Warwickshire, organised an event with St John's Primary School as part of a new Friend's of St John's partnership he has set up. "Even though the weather wasn't the kindest, we raised £3,500 for charity," he said. "It was a free event with super cars, a local fire engine, 25-30 stalls, and we paid for a bouncy castle." There were also two live bands, a DJ and dance performances.
Over 1,000 people came to celebrate. "With the rain you couldn't have picnics, but there was so much going on on the day and luckily everyone had gazebos and covers," said Sid. "It was an amazing day."
He is already busy planning his next community initiative which will involve a float at the local carnival.
In Walsall, warm-hearted Harjit Singh and his son Amrit, who own H & Jodie's Nisa Local, organised a huge street party attended by 1,500 residents. The event received support from a number of brands and included music, activities and food and drink. "We decided to go all out to celebrate the Jubilee and invited the entire community to join us," said Amrit.
The store also supported a large number of local groups with funding for their own jubilee celebrations, following nominations as part of Making a Difference Locally's Heart of the Community Awards initiative. 22 local causes received funding totalling £11,000, including Sewa Kitchen in Walsall, who used the funding towards several celebrations in the local community.
Amrit said: "We were over the moon to receive funding for so many local community groups thanks to MADL. 22 local causes were supported to help fund their parties, thousands of people were having fun, getting in the spirit and loving their local store for making it all happen!"