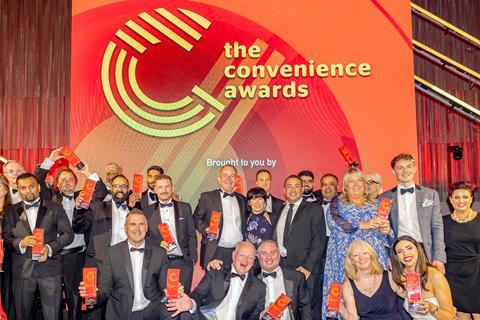 The date and venue for the Convenience Awards has been revealed!
On 21 March 2024, the leading event in the convenience industry will take place at the Victoria Warehouse in Manchester.
Brought to you by the leaders in content, data and insight ConvenienceStore.co.uk, Lumina Intelligence and The Grocer, this is the first time the Convenience Awards will take place outside of London.
Managing director of retail, manufacturing & hospitality Lorraine Hendle and managing director of Lumina Intelligence Jill Livesey explained the move to Manchester.
"We're excited about moving the awards to Manchester. These awards celebrate stores from all over the United Kingdom, so it's important to make the event accessible to a wider range of guests, particularly hardworking retailers. We're always looking to innovate when it comes to the top awards in convenience retailing, and the Convenience Awards 2024 is no different!"
The Convenience Awards recognises and celebrates the entire convenience community, with store and research awards up for grabs.
As well as the move to Manchester, the Convenience Awards will take place in March 2024, a decision which was taken to better support the convenience community during a busy time for them.
"The Convenience Awards were created to support the entire convenience community and to celebrate those working in the channel," they added. "We recognised that there are other important events in the calendar that retailers and operators wish to attend - all happening in a very hectic Autumn trading window that coincides with back to school, Halloween, half term and preparing for Christmas. In order to be mindful of these pressures, we believe moving the Convenience Awards to March 2024 is the right decision for the sector and provides a great start to the retail calendar."
The Convenience Awards 2024 is kindly sponsored by Bestway, Booker, Britvic, Coca-Cola Europacific Partners, Hovis, JTI, Nestle, Post Office, Spar and Suntory Beverage & Food GB & I.
Entries for the Convenience Awards will open soon, register your interest here:
For those that can't wait until next year to rub shoulders with the best of the convenience sector, the Convenience Conference is set to take place on 6 June 2023 at Kings Place in London.
Discussing the most pressing topics affecting the convenience channel, the event will feature panel sessions and presentations from the leading names in the sector.