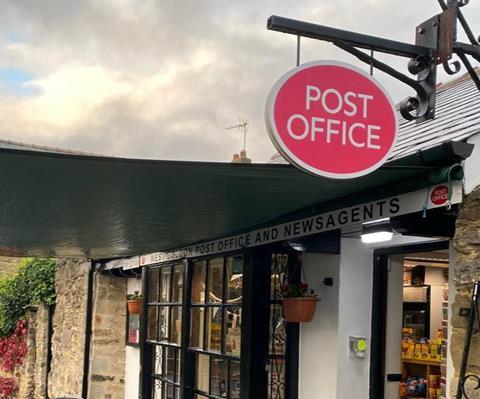 Subpostmasters are voicing their frustrations with the Post Office after one retailer made a video highlighting poor rates of pay, which has been shared on social media.
The video claimed that the commission subpostmasters earn from the Post Office does not cover the cost of running the service and that they are having to subsidise the service with their retail income.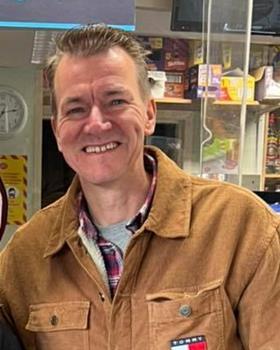 The video, which states "Without retail subsidising the Post Office disappears", was created by Sean Hudson of West Boldon Post Office and Village Store in South Tyneside and has been posted on the store's Facebook page.
"Speaking to other subpostmasters we're all fed up and disillusioned with the lack of any meaningful dialogue with Post Office about rates of pay," said Sean, who has run a post office for five years with wife Katie and is also a partner at a law firm.
"It isn't just about me, it's about subpostmasters across the board - why should we keep our post office counter when it's our retail that constantly subsidises it?" he asked. "To many in our communities we're almost a fourth emergency service in many areas - we're not just subpostmasters, we're counsellors, we're advisors, we're advocates, we're social workers, we're CPN listeners, we're Samaritans, we're confidants, we're listening posts to the lonely – and we're at risk of vanishing.
"I'm really pleased that a lot of people have shared the video," he told Convenience Store. "My hope would be that [by people sharing this video] there will be more public pressure [on the Post Office to change].
"There's been lots and lots of publicity and rightly so about the massive miscarriage of justice with the [Horizon] High Court trial and criminal convictions - and that's right - but what's been almost missing in a sense is what's happening to subpostmasters who are still operating and the extreme circumstances they're trying to operate in with the remuneration that is clearly inadequate."
While Post Office added two subpostmasters to its board this year, Sean still fears that it is not truly representative of their needs. "It just feels that we have no real voice at the moment … I know Post Office says we have two non-exec directors pulled from our ranks, but these guys run multiple branches, so they're not in effect ordinary subpostmasters with just one branch and a bit of retail," he said.
One Stop Kibblebank retailer Sophie Towers shared the video on Twitter. "Many of us can only keep our post office because of our retail and operate at a huge loss as to remove it would be a loss to the community," she said.
She told Convenience Store: "We have no control over the income or the way we run our post office in terms of opening hours. If our shop is open we have to have the post office open, which means we have to get more staff.
"We are treated as employees by Post Office, which we are not. People should know how badly we are treated for the amount that's expected of us."
Raaj Chandarana, who runs a post office at Tara's Londis in High Wycombe, also shared his concerns. "The amount of money and respect we are paid becomes less and less while the expectations continue to increase," he said. "The Post Office is not rewarding us adequately."
The video has garnered support from retailers across a range of symbol groups including Budgens, Nisa and Premier and has been shared across multiple platforms.
In response, a Post Office spokesperson said: "Post Offices generate footfall for many retail businesses and complement their wider proposition. In the past six weeks we've held face-to-face events with 1,500 Postmasters to discuss new opportunities to increase sales, and how we can work together to enhance their overall profitability, including the new agreement with Royal Mail, roll out of click and collect services, and cash and banking.
"Covid-19 has placed huge pressures on retailers. We guaranteed remuneration during the height of the pandemic and set up a Hardship fund. More recently we set up a Travel Support Fund for eligible Postmasters. Our dedicated team of Area Managers provide support to Postmasters. Furthermore, we continue to evolve how we listen to Postmasters and find new ways to drive footfall into their branches. For our partners who operate multiple branches, we have recently introduced monthly meetings where they can hear direct from senior leaders across our business and we have had positive feedback about this increased level of engagement."