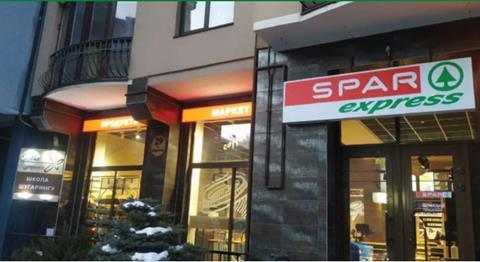 Spar Ukraine is receiving vital support from Spar International to source supplies, following the outbreak of war.
Spar International has set up a support fund to assist Spar Ukraine financially to procure products locally from existing sources of supply. The fund has been strongly supported by Spar country organisations. "Our primary objective is to support Spar Ukraine with the procurement and delivery of essential supplies, as it continues to open and operate stores in the most challenging of circumstances," said Spar International.
Spar Ukraine is wholly Ukranian owned and operated and runs 65 stores across Ukraine from Kharkiv in the east to Lviv in the west. Spar International claims that 95% of Spar stores in Western Ukraine remain open at present, with many operating significantly reduced opening hours.
With a strong Spar presence in central and eastern Europe, Spar International is also working with Spar colleagues in the neighbouring countries to establish supply of essential goods for distribution to Spar Ukraine's distribution centre located 100km inland from the Polish border. With the ongoing escalation of the war, and the prospect of the local supply chains being further impacted, Spar International claims that it is essential to ready the ability to maintain supply from its operations in neighbouring countries.