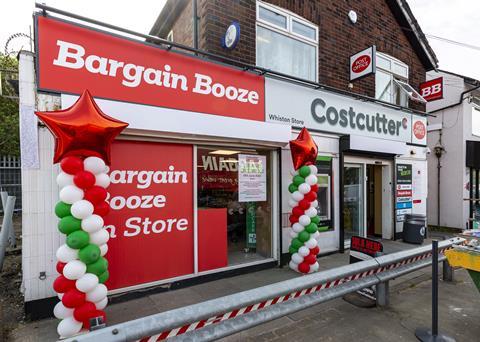 Bestway Wholesale has opened its second dual-branded Costcutter and Bargain Booze store in Whiston, Prescot.
By having a Bargain Booze within the Costcutter store, the store now has a compelling off license offer to complement its grocery proposition.
The store, which has had a refit investment of £100k is expected to attract new customers and add value and encourage different shopping missions throughout the day as a perfect complement to its core community and locally sourced lines.
The refit also includes a vastly improved chilled and grocery range, encompassing a wide range of Co-Op own label products, together with a new and extensive Food To Go section.
Local Mayor, councillor Marianne Burke-Thompson attended the opening to cut the ribbon, declare the store officially open, and join in the celebrations.
As part of its new opening the store gave away goody bags for customers and ran a raffle throughout the week giving customers the opportunity to win some great prizes. The winners of the raffle were announced at the opening.
Speaking of the official opening, store manager, Tracy McConnell said: "We were delighted that the local Mayor was able to come to cut the ribbon to officially open our new store.
"It's taken a huge amount of hard work to get to where we are and it was wonderful to celebrate the opening on Saturday with all of our loyal customers who are clearly enormously excited by the new offer, and hopefully we will be attracting some new customers too."
Jamie Davison, head of new business and store development at Bestway Retail, said of the new dual branded Costcutter and Bargain Booze store:
"This store is our second pioneering concept store for Costcutter and Bargain Booze which is an exciting milestone for us as a business. The concept aims to meet the needs of our customers so they are able to buy everything they need across a full day.
We have further plans for developing more hybrid concept stores which we will announce going forward."
Costcutter retailer Peter Patel unveiled the first dual-branded Bargain Booze store-within-a-store concept at his Meopham store in Kent earlier this year.