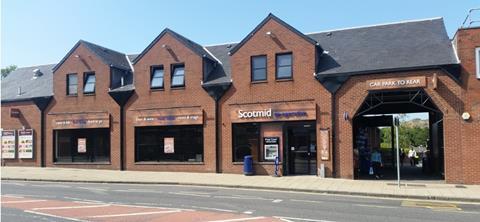 Scotmid Co-op is looking to add to its butchery counter offering and is seeking a partner for its Broxburn site.
The business currently has butchery counters at two of its stores - South Queensferry and Uddingston.
Speaking to ConvenienceStore.co.uk, Kirsty George, local sourcing manager at Scotmid explained why it is focusing on butchery in its stores. "For Scotmid, it's so we can provide an improved offer to the community as we see increasing demand for quality butcher products, and for the butcher, it provides access to a new customer base and pre-existing footfall," she said. "
George adds that the decision to install a butchery counter is based on demand from customers. "We are always looking at how we can improve and increase our customer offering to provide the best range possible to the communities in which we serve, so this decision is often made as a result of an identified demand within a community."
She said that the business selects butchery partners that have the same values as Scotmid. "The opportunity is put out to tender, which is open to all to apply. We review all applications against the same criteria and select the partner by who submits the most compelling application and also the business with values that most strongly align with Scotmid's, to create a strong partnership."
Growth in butchery
This comes as Kantar data highlighted the growth in butcher shop sales in 2020. According to the research, butchers had their best Christmas in recent history, with shoppers buying 16% more red meat and poultry in December 2020 than they did in 2019 (Kantar, 4 w/e 27 Dec 20). This equated to an extra £8.5m spent at butchers over the four-week period and contributing to an overall increase in butchers' sales of meat and poultry of +22% over the full year (Kantar, 52 w/e 27 Dec 20).
On the Broxburn opportunity, George said: "We are looking to partner with an innovative business that will help us bring an even more exceptional choice of products and service to our Broxburn customers. We're looking forward to hearing from any butchers who may be interested in expanding into this key retail space."
She added: "To meet growing customer demand for fresh, high quality butcher meats and products the Scottish convenience retailer has opened up a dedicated space, ideal for a butcher that is looking to set up in the area or expand their existing business, in a location that benefits from a loyal customer base and significant footfall."
According to Scotmid, the site is available immediately and comes equipped with serve over fridges, walk in chillers and a number of additional items to support a swift set up. The unit is finished, complying with all food safety requirements and regulations and Scotmid said it would suit a butcher seeking to provide an exceptional choice of high quality staples as well as exciting new products within an attractive setting.
The deadline for applications is the 15th February. For more information about the opportunity, please log on here.