The number of online requests for information on high street stores increased by 19% last year, underlining the need for retailers to be "answers-ready" on the internet, according to new research.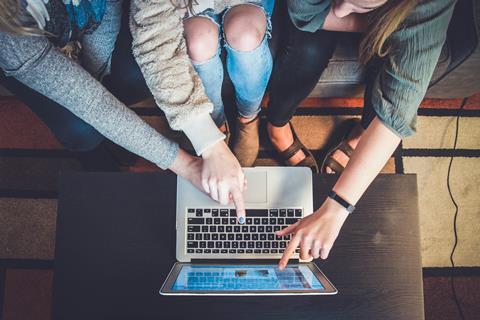 Data from Yext, an online search experience cloud company, also revealed that consumers are swapping traditional city centre shopping areas for local, trendier high streets.
Yext analysed 'customer actions' at 11 major high streets across London, Birmingham, Leeds and Bristol.
Customer actions refer to phone call clicks, website clicks and direction clicks on search platforms.
The data revealed a 137% increase in customer actions for Kings Road, London, between 2017 and 2018 – compared to just 20% for Oxford Street.
Similarly, up-and-coming Kings Heath in Birmingham experienced a larger increase in customer action than Birmingham city centre – at 20% compared to 7% respectively between 2017 and 2018.
Yext managing director Jon Buss said: "This data is really an eye-opener for physical brands and retailers, not least because consumers are becoming more open to trying new experiences outside of the traditional high street.
"Yet the journey of physical retail is one that often starts online; increasingly, consumers are asking questions about the best places to shop in and visit, and this can have a direct impact on footfall in high streets. This is why retailers and brands need to ensure they are answers-ready when consumers are searching online for information and meet customers at that moment of purchase intent."
The data was compiled from 217 million Google search views taking in locations on the high streets relating to retail, food and hospitality.