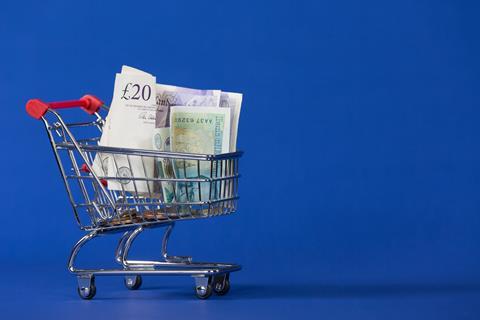 Convenience retailers have warned of the impact of rising prices will have over the next year.
Rising inflation has lead to food price rise warnings, and with the multiples issuing pledges to keep prices low, independent retailers may see their trading drop as consumers watch their budgets.
Speaking to ConvenienceStore.co.uk, Essex retailer David Nice warned of the detrimental impact of rising prices. "This year is definitely going to be difficult, on the first day the schools were back and our sales weren't up much from any other day so it's not looking great, especially with prices going up so quickly."
He added this has made him reconsider investing in his business. "We are looking at investing in one of our stores with a refit in the Canvey Island store but we haven't made any concrete plans because we want to wait and see what happens as things are still uncertain."
Shailesh Parekh said he'd have "no choice but to pass on price increases to customers".
Spar retailer Andrew Connolly was also worried about trading this year but is trying to be positive by focusing on other areas of the business. "2022 is going to be a very challenging year, but we must keep positive and enthusiastic because if we allow ourselves to get bogged down into the price increases and things then we lose our focus on the negative, and that's why we focus on the positives like our store theatre which makes for a more enjoyable experience for the customer.
"We're launching Chinese New Year this week because when Christmas is over, the store looks really empty and sad and so we want to celebrate something new to keep the positivity up, and Chinese New Year is really vibrant with the reds," added Andrew. "It's like what we do later in the year with Easter, Mother's Day and the Jubilee which we're planning quite heavily but we just needed something to lift January."