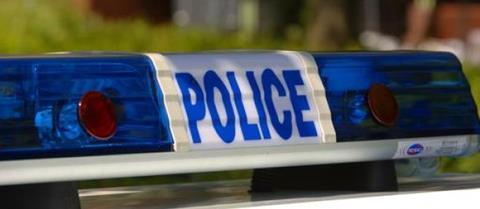 A collective of retailers and trade bodies have appealed to the government to introduce increased protection for shopworkers against abuse.
The 33 organisations have appealed to the Prime Minister to include a new clause in its Police, Crime, Sentencing and Courts Bill that would deliver greater protection against crime for all frontline shopworkers
The Bill will introduce legislation to increase sentences for the most serious and violent offenders and ensure the timely and effective administration of justice.
Research from the Association of Convenience Stores (ACS) 2021 Crime Report revealed that 89% of colleagues working in local shops have experienced some form of abuse, with over 1.2million incidents recorded over the last year.
ACS chief executive James Lowman welcomed the chance to increase protection for shopworkers against abuse and assault.
"Violence and abuse has a significant impact on retailers and shopworkers, and the Police, Crime, Sentencing and Courts Bill offers an opportunity to introduce enhanced sentences for those committing assaults on these community heroes. We should not miss this chance to send a clear message to offenders that these incidents are unacceptable and will not be tolerated."
Usdaw general secretary Paddy Lillis said: "When major retail businesses and the shopworkers' trade union jointly call for legislation, it is time for the government to listen. In Scotland MSPs voted through a new ground-breaking law to give shopworkers greater protection. We are now looking for MPs to support key workers across retail and help turn around the UK Government's opposition. Abuse should never be just a part of the job, shopworkers deserve respect and the protection of the law."
Lillis also criticised policing minister Policing Minister Kit Malthouse MP for denying that cutting significant police numbers had contributed to increased retail crime and abuse of shopworkers.
"We have long said that reducing police numbers contributes to increased retail crime and abuse of shopworkers, we know that those government cuts were a grave error judgement. The minister should have come clean today and acknowledged that is the reason the government is now reinstating the 20,000 they cut over the last 10 years. It beggars belief that the minister says that more police will help, but would not accept that fewer police had hindered."
He urged the government to offer more support to under-fire shopworkers. "However the minister again refused to accept the need for a protection of shopworkers law and that the cutting of 20,000 police has had a real impact on our high streets. He knows that too many cases go unreported simply because shopworkers don't have the confidence that they will get a response from the police or that appropriate action will be taken in the courts. Creating a specific law to protect shopworkers will give them more confidence to report assaults and abuse.
Who is calling for action on abuse against shopworkers?
Co-op, ALDI, Association of Convenience Stores, ASDA, Bensons for Beds, Bira, Boots UK, British Retail Consortium, Central England Co-operative, Chelmsford Star Co-operative, Dixons Carphone, East of England Co-op, Greggs, Homebase UK and Ireland, Iceland & The Food Warehouse, John Lewis, Lakes and Dales Co-op, Lidl GB, Marks & Spencer, McColls Retail Group, Morrisons, Moto Hospitality, Nisa, Pets at Home, Post Office Limited, Primark, Radstock Co-operative, Southern Co-op, Tesco, The Midcounties Co-operative, Usdaw, Waitrose, WHSmith.