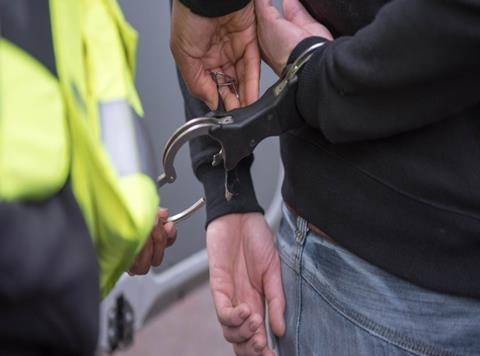 A survey of over 12,000 retail workers has found that only one in five shop workers who reported incidents of abuse or violence were satisfied with the official response from the police or their employer.
A Home Affairs Committee survey asked retail and other shop workers to share their experiences of incidents of violence and abuse and found that two-thirds of those who reported incidents suggested no help was given to them after receiving an initial response from their employer or the police.
The Committee asked retail workers about the frequency of incidents, how these were reported, what action was taken by the police or employers and what should be done to prevent abuse in future. The majority of respondents had both witnessed and experienced verbal or physical abuse at work.
The survey found that 87% of respondents had reported incidents to their employer but, in 45% of these cases, no further action was taken. Half of respondents reported incidents to the police, of which only 12% led to an arrest.
A third of the survey's respondents said they did not report incidents to their employer because they believed nothing would be done or it was 'just part of the job'. Over a quarter did not report incidents because they believed the police would not do anything about it.
Respondents felt that better security at retail premises and more severe punishments for offenders would help prevent incidents in the future.
The public survey was held as part of the committee's inquiry into 'Violence and abuse towards retail workers'. The findings are published ahead of a Westminster Hall debate on an e-petition calling for more protection for retail workers that was created by USDAW.
Committee Chair Yvette Cooper MP said: "During the Covid crisis, we've seen an appalling and unacceptable increase in reported attacks and abuse against shop workers. No one should feel unsafe at their place of work and there are no circumstances where such behaviour should be tolerated. Thank you to everyone who took the time to share their experiences with the Committee.
"The sheer number of responses we have received shows just how widespread this problem is. In far too many cases retail workers don't report incidents as they feel nothing will be done or that they're expected to deal with such appalling incidents as part of their job. That's simply not the case and it's clear that action is needed to change this.
"The Committee is currently assessing the wider evidence we've received – I hope the Government responds constructively to the serious issues we have identified."
USDAW general secretary Paddy Lillis said: "The survey results lay bare the scale of the problem retail staff face and back up our concerns that it just is not taken serious enough. They demonstrate the need for a new protection of retail workers law, a specific offence that makes it clear that abuse is entirely unacceptable and will be dealt with in the strongest terms.
"We now urge MPs to support the aims of our petition and persuade the Government to back legislation to protect shopworkers.
"Retail employers, leading retail bodies and the shopworkers' trade union are jointly calling for legislation, so it is time for the Government and MPs to listen. In Scotland, MSPs voted through a new ground-breaking law to give shopworkers the protection they deserve. We are now looking for MPs to support key workers across the retail sector and help turn around the UK Government's opposition."