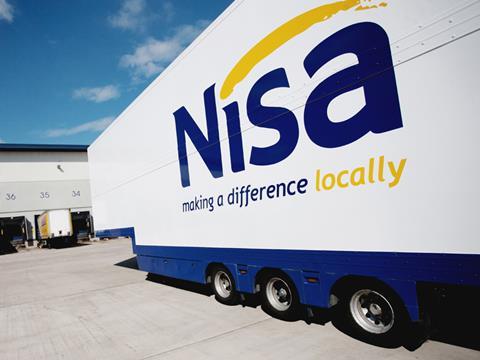 Nisa's delivery and availability issues are costing retailers dearly, a member of the symbol group has claimed.
Paul Sohal of Nisa in Derbyshire has expressed frustration over a lack of availability from the symbol group that cost him 20% of his sales last week.
Speaking to ConvenienceStore.co.uk, he explained how deliveries have been delayed and availability poor over the past few months, and feels that Nisa is doing nothing to remedy the situation.
"I've been loyal to Nisa since 2014 but this is affecting me, my family and my business. I'm feeling really shortchanged at the moment. Some of this is being blamed on a lack of drivers due to Brexit but this was an issue they were aware was happening and could have done something about it."
Although he is tied into a contract with Nisa, Paul explained that he was considering leaving early even though this would cost him an exit fee.
Paul outlined how last week he ordered 213 cases and only received 173, an availability rate of 81%.
"It doesn't look good for us and I hate turning away customers. I also need time away from the business to recharge but that time is now being spent in cash and carries buying stock that's missing from my Nisa order."
He also expressed frustration over the lack of availability of Co-op lines when he's seen them in a nearby Co-op store. "Half of the Co-op lines I tried to order were delisted but there's availability for a Co-op site that's near my store. How is that possible and why do they think that retailers wouldn't check this?"
Paul contacted Nisa CEO Ken Towle to demand an explanation for the shortages but wasn't impressed by the response. "I didn't feel it was sincere enough and too corporate. There was also no mention of compensation. In any other situation, leaving a customer short by 20% of what they ordered wouldn't be acceptable."
Another Nisa retailer who did not wish to be named said they had lost "thousands of pounds of sales" due to delayed deliveries or lack of availability. The delay on fresh produce at this retailer's store also meant that more products in the category were going to waste.
In response to Paul's comments, a Nisa spokesperson said: "The Culina IT systems outage recovery and driver shortages felt across the industry last week caused a number of issues with supply. Whilst the situation has improved this week we are still working closely with our suppliers to minimise impact on our partners and are communicating updates regularly.
On the Nisa and Co-op availability situation, the spokesperson added: "In terms of availability of Co-op lines; Nisa and Co-op work under separate dedicated supply chains where stock levels and supply and demand vary across the different customer bases, this means there are occasions when there may be stock Nisa can no longer get from suppliers but which is still available in the Co-op supply chain for a limited period whilst stocks run through."