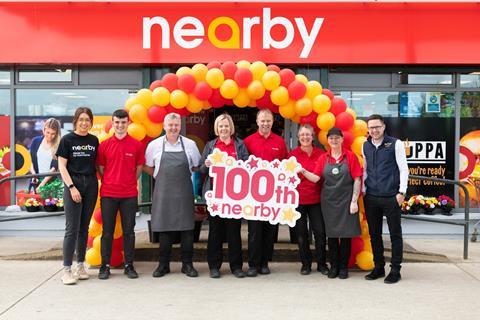 S&W Wholesale has celebrated opening its 100th Nearby store in Ireland.
The newest Nearby store opened on Thursday 21 July in Creeslough, Co Donegal. Store owners, Annette, and Danny have been working with S&W Wholesale for over seven years and to mark the big day, the store gave away Nearby goody bags and big prize scratch cards, all while broadcasting live on Highland Radio.
The team has recently opened four new stores across Dublin, Meath and Down.
Brand marketing officer, Sara Fearon discusses the group's rapid growth. "With ambitious plans for our symbol stores, our mission from the get-go was simple," she said. "We wanted to build a brand that would create a better shopping experience for consumers and help our retailer's business thrive. Reaching the milestone of 100 stores in one year is a testament to all the hard work and dedication from our team and our retailers. We can't wait to see what the next year brings for Nearby!"