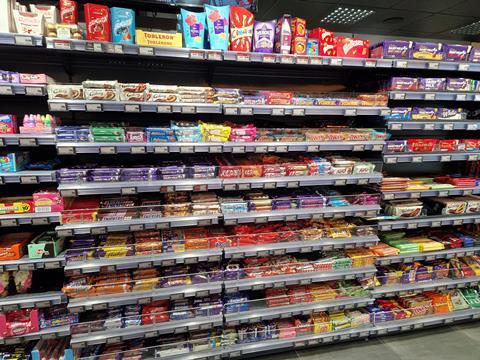 Moving High Fat, Salt & Sugar (HFSS) products to less-visible products in stores is more likely to have an impact on consumer shopping behaviour than pricing deterrents, new research has found.
Research conducted by GS1 UK has found that almost two thirds of those surveyed (61%) said that making HFSS products less visible in-store would have a direct influence on their decision to buy, while just 26% would be dissuaded from purchasing unhealthy products if only available at full price.
Four in ten (41%) of consumers said they would be more likely to eat a product that had been reformulated to reduce its fat, sugar or salt content, revealing a willingness to swap familiar products for healthier alternatives.
The research also found that while 68% agreed with the need for legislation to combat obesity, 53% said they would miss deals on HFSS products, highlighting the consumer conundrum of balancing health against the growing cost of living.
Legislation banning HFSS products from aisle-ends and checkouts will come into force from October 2022 while restrictions on bans of volume promotion deals have been delayed for a year.
Sarah Atkins, CMO and membership director at GS1 UK, said: "Our research not only proves that consumers want to make healthier choices, it also shows that the retail industry has the power to support them in making them. Despite continued uncertainty surrounding HFSS, we have seen unprecedented levels of collaboration since the legislation was first announced. By coming together, industry has made incredible progress in creating, capturing, and sharing accurate product data that will enable businesses to respond to changing legislative and consumer demands, both now and in the future."