Morrisons' wholesale business drove the multiple forward in the first quarter, with a 2.1% increase in like-for-like sales compared with just 0.2% from retail.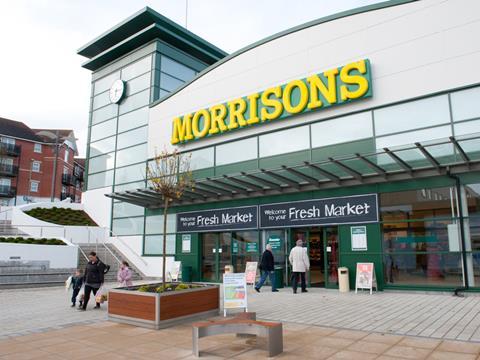 The group said its wholesale business continued to make good progress in the 13 weeks to 5 May 2019, with the first McColl's conversions to Morrisons Daily, and MPK Garages conversions to both Morrisons Daily and Safeway Daily, showing "strong sales increases".
Group like-for-like sales increased by 2.3% and total sales rose by 2.4%, excluding fuel.
However, both wholesale and retail like-for-like sales growth has slowed from 4.2% and 1.3% respectively since the third quarter of 2018/19.
Morrisons chief executive David Potts said: "We are improving the shopping trip and becoming more competitive for customers, and are pleased with another quarter of positive like-for-like sales. We will continue this important work, including on those favourite items we know our customers want to buy at Morrisons."