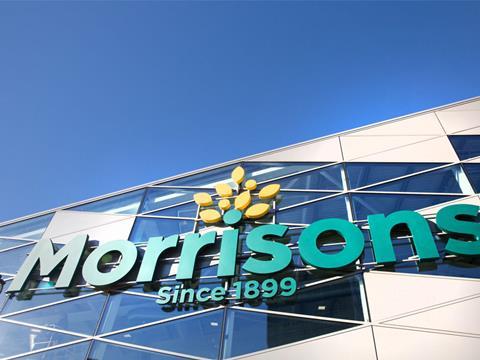 Morrisons achieved its £700m annualised wholesale supply sales target in the year to February, and remains on target to exceed £1bn in wholesale sales, the multiple announced in its latest annual results.
The Morrisons Daily c-store brand is now in 115 locations, including nearly 50 on Rontec forecourts and 20 in the Channel Islands with Sandpiper CI. It recently announced a new partnership with MPK Garages, which is in the process of converting many of its forecourt convenience stores to the fascia.
In the coming weeks, Morrisons will start a trial to convert 10 McColl's stores to Morrisons Daily convenience stores, with a full Morrisons convenience offer.
Morrisons also reported a 4.8% rise in annual like-for-like sales and an 8.6% growth in pre-tax profit to £406m during the 52-week period to 3 February 2019, despite a "challenging period for customers."
Morrisons chairman, Andrew Higginson, said: "In a challenging period for customers and an ever-changing British retail scene, the turnaround at Morrisons has continued to progress well. The team has now completed four years of important work, building Morrisons as a broader, stronger business.
"I am delighted that sales and profit again grew strongly, and that we are able to share that growth with our shareholders through increased dividends."
Morrisons chief executive, David Potts, said after a third consecutive year of strong sales and profit growth, and a total annual dividend up over 150% during those three years, the retailer's turnaround was "well on track."
"This turnaround is based on improving the shopping trip for customers, making Morrisons more popular and accessible. And our customers are noticing," he added.
"Most pleasing of all was another big increase in customer satisfaction, now up a full 20 percentage points in the last four years, which is all down to the friendliness and expertise of our team of unique food makers and shopkeepers."