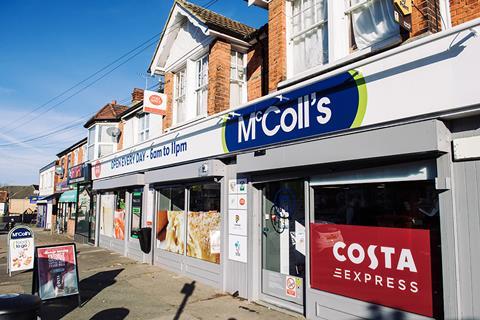 The Competition and Markets Authority (CMA) is to investigate Morrisons acquisition of McColl's.
The CMA is currently considering if the merger is expected to result in a "substantial lessening of competition in any market or markets in the United Kingdom". No timeline for the investigation has been revealed, with updates expected once its Phase 1 process has been completed.
Earlier this month, Morrisons bought McColl's, taking on its 16,000 staff and 1,100 shops. This came after McColl's had appointed PwC as its administrator following a turbulent period which saw less-than-stellar sales results and its CEO leaving the business. McColl's did attract much interest from the industry, with EG Group owners, the Issa brothers, also in the frame as buyers.
McColl's was already working with Morrisons from a supply point of view and there was a schedule in place to convert stores into the Morrisons Daily format. This conversion process is expected to be grown once the investigation is complete. Speaking on the day of the acquisition, Morrisons chief executive David Potts said: "Although we are disappointed that the business was put into administration, we believe this is a good outcome for McColl's and all its stakeholders. This transaction offers stability and continuity for the McColl's business and, in particular, a better outcome for its colleagues and pensioners.
"We all look forward to welcoming many new colleagues into the Morrisons business and to building on the proven strength of the Morrisons Daily format."