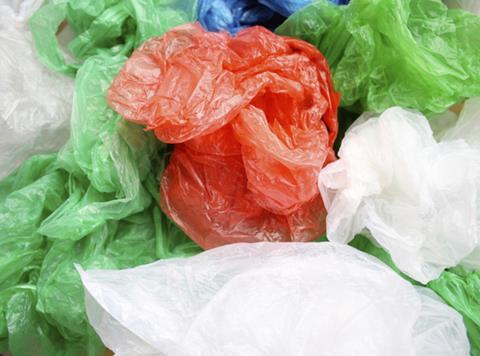 The minimum price of a single-use carrier bag (SUCB) in Scotland will be increasing from 5p to 10p from 1 April.
Introduced to help tackle plastic waste, the carrier bag charge was first implemented in Scotland in October 2014 and requires retailers with more than 10 employees (FTE) to keep records on the number of SUCBs sold in the business, with a requirement of keeping these records for a minimum of three years.
Retailers do not have to charge for a single-use carrier bag if they're being used for:
• grocery deliveries to your home (no matter how you placed the order)
• collecting groceries you ordered ahead of time (such as 'click and collect' services in supermarkets)
• collection and delivery of takeaway food
Association of Convenience Stores chief executive James Lowman said: "Charging for single-use carrier bags is a popular measure with local shops, as it works to reduce plastic waste and allows retailers to raise more money for local and environmental causes and we welcome the implementation of the increase in the minimum price of single-use carrier bags in Scotland."
When the charge and implementation date was confirmed earlier this year, Environment and Climate Change Secretary Roseanna Cunningham said: "While the 5p bag charge was suitable when it was first introduced, it is important that pricing is updated to ensure that the charge continues to be a factor in making people think twice about using a single-use carrier bag.
"The Scottish Government is committed to building back a greener society so by further reducing our reliance on single use items, we are taking positive steps to limit our impact on the climate and the environment."
Similar changes are planned for England, Wales and Northern Ireland, however no exact date for the increase in price has been confirmed. DEFRA is expected to confirm the new date for implementation shortly.
Lowman added: "We will continue to liaise closely with DEFRA to gain clarity for retailers on the timetable for the introduction of the 10p charge and extension to all retailers in England."