With the opening of Welcome Colchester, the Southern Co-op franchise model has hit the 50 store milestone. We caught up with franchise business manager Mike Fitton about hitting the half century, market consolidation and edible insects.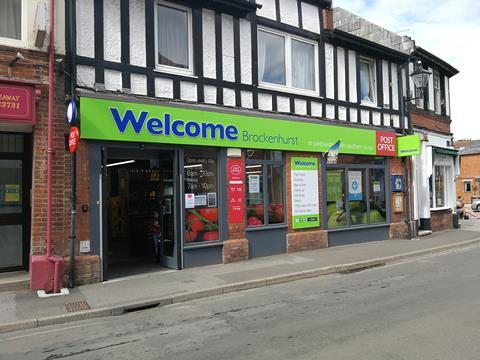 The group has been on a roll of late, attracting big names such as Sandeep Bains. Fitton explains where the growth has come from but doesn't want to get caught up in comparing numbers with others. He says it was an investment in technology that was the turning point.
"Obviously we're behind on numbers compared to others but we're only regional and only started making serious in-roads when we got a new EPOS system two and a half years ago and since then we've more than doubled our estate.
"We'd been speaking with Sandeep for years and it was the EPOS system we had previously that put him off and that was understandable, we don't want to bully someone into a place they don't want to be but now it's come back around and he's happy to join us.
"It was a big investment. The previous system didn't give our retailers things like cost price and the ability to change prices at a local level because it was a company system. Although we had a lot of retailers interested, when they saw the system we couldn't offer the franchisee what they wanted or needed to make the store more local. That slowed down our progress and for some time the only new stores we were opening were by existing franchisees and the odd new retailer.
"The new system we installed is already in a lot of other local Co-op societies, works very closely with the Co-op Group and knows how all the promotions work, all the things an independent retailer would expect. They have access to the Co-op range that's available in the local depot, local produce and the ability to change margins. Once we got the new system in, a lot of the people we had been talking to came on board."
Fifty isn't a number to be sneezed at but Fitton says they won't stop there. "We're growing quite nicely and go for the right type of retailer. We should be touching 60 by the end of 2021 and then we're not that far off the likes of Simply Fresh and we're only based in the south of England."
Top standards
Rather than look to add everyone, Fitton explains that the partnership has to be the right fit. "We look for professional retailers who have good standards because they want to and not because they have to. We're not in a numbers game so we'll make sure it's a right fit. We'll visit the store beforehand so we'll look at the retailers, what their standards are like, how they treat their teams and whenever possible someone who is involved with their local community. We do turn down a lot more than we take on and if we add 10 a year, we're happy."
The franchise model is certainly not new but it's becoming a more viable option for some retailers, especially when both parties can work together, as Fitton explains. "On our fascia, as prominently as possible it say 'in partnership with Southern Co-op', when the customer walks into the store, they'll see the Co-op uniforms, the planograms will be Co-op planograms but the franchisee can change the planogram if they want to add something local. I've been saying it for years that it's the best of both worlds. Some retailers are surprised by the level of flexibility offered by Southern Co-op.
"What they can't do is go to the local cash and carry and find a case of beer because it might be cheaper. If we stock it, they have to order it from us but if there's a local supplier, they can get that line, list it on the system themselves and set the price they want, they don't even have to talk to us about it."
With standards high and stock having to go through Southern Co-op, how do they keep an eye on things? "It's our till system so we can see what they're buying and selling but we also check on the standards. On a normal basis we have an audit company that we employ that would visit twice a year to carry out a health check unannounced. On top of that, my area managers are regularly in the stores but that's been reduced due to Covid-19 but they'll be in every four to six weeks. The managers will check and help with things like managing wages or wastage, ranging. They're not just in there for a cup of tea and to order more stock, they're in there to help build the business."
Home delivery
Looking ahead, Fitton believes there's still some opportunity in home delivery but convenience retailers will have to work harder at it. "The growth this year is going to be more difficult purely because the big boys have got their act together from a home delivery point of view. We had some stores that did very well last year. One store is 1,400sq ft, he changed to us from another group. He was doing £14,000 a week with them and is now doing £33,000 a week with us. His warehouse is tiny but during the height of the pandemic, he was doing £15,000 a week in deliveries alone all via email.
"That was because the major retailers were struggling to sort out home delivery but I'm thinking that this year will be even bigger but the big boys will more of the slice of the pie because they've got their act together and can work with suppliers better. I'm not sure how much the independents will actually keep."
He also believes that meat-free will see a rise although it won't hit the same levels as other categories. "There is going to be a trend towards meat-free. It's very small at the moment but there's more and more people going towards non-meat products. It'll keep growing. I don't think it'll be as big as some categories but it'll be big enough and grow its share of the market. I'm also looking forward to the first store that offers a proper range of edible insects."
Fitton also expects to see more major deals with the multiples getting further in on the action of the sector. "I think there'll be more consolidation in the market with multiples getting into the sector. We've seen a lot of it already. It's going to make it a lot more competitive. The support you give franchisees or retailers will be key for keeping them loyal."

Aidan Fortune is editor of ConvenienceStore.co.uk