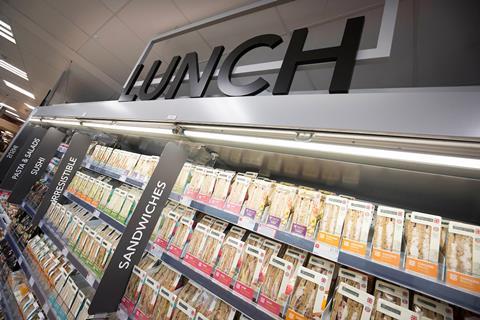 The food to go category has been tipped to grow by almost a third (31.6%) in 2021 as it recovers from a tough 2020.
According to the Lumina Intelligence Food to Go Market Report 2021, the easing of restrictions and the roll-out of the vaccination programme is expected to help the category grow 31.6% to £15.3bn this year, although still some way off its 2019 value. Lumina Intelligence believes food to go will grow to £22.6bn by 2024 with the anticipated post-pandemic recovery.
The category suffered a tough 2020 due to Covid-19, seeing a 45.5% decline however the convenience store channel is predicted to see a faster recovery due to less exposure to restrictions.
The report also highlights the opportunity presented by food to go, particularly as outdoor socialising occasions are expected to be popular this summer. Its research found that 21% of consumers say they are likely to purchase food to-go and eat it in a park in the future, with this figure rising to 38% amongst 18-24s.
Hybrid working patterns was also identified as a potential opportunity for the category with 34% of consumers surveyed planning to work from home in the future.
Coffee saw a 50% share of total drinks consumed over the last four months while almost one in four have regularly purchased a hot drink to go when on a walk with a friend since March 2020.
The report does warn that while convenience store grab & go remains the largest food to go sub-channel, its contribution to growth will fall as it comes under increased pressure to compete with dedicated food to go specialists.
Insight manager at Lumina Intelligence Katherine Prowse was upbeat about food to go's prospects for 2021, particularly for retailers. "The sudden shift from a highly transient, on-the-go society, to one with restrictions placed on movement had a significant negative impact on the UK food to go market in 2020, with much trade diverted to other routes to market such as delivery. However, buoyed by the easing of restrictions and the swift vaccine rollout, we will see a resurgence of the market in 2021, before a full recovery to pre-pandemic sales levels by 2024."
"Retail-led food to go channels that are less exposed to tight restrictions and offer low-ticket solutions are best placed to recover quicker. However, operators and retailers will be forced to adapt. The continuation of home and hybrid work patterns for many and the rise in outdoor socialising will result in changes to the ways in which consumers will interact with food to go. Portable food to go solutions will strike appeal with consumers meeting friends/family in parks, whereas a shift in focus on food to 'go home', will provide a relevant solution to those home working."