Eat 17 has shelved plans to open a store in Leytonstone, East London, after the landlord put the site up for sale in a situation that was "out of our hands".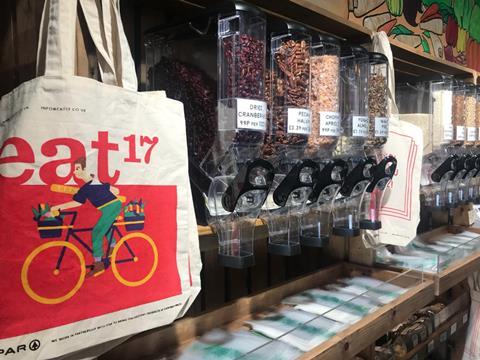 The London-based Spar chain had hoped to open its fifth site this spring, but had pulled out after spending 18 months – and "tens of thousands of pounds" - trying to gain access to the site.
It said it was in discussions with the local council to see if there were any other potential opportunities in Leytonstone.
Writing on Instagram, founders James Brundle and Chris O'Connor said: "We exchanged contracts on the site over 18 months ago and have been waiting for the site to be handed over to us.
"Unfortunately the development is now being sold off for a second time. Our contract expired in September last year so there has been and still is no guarantee that the new landlord will want us as their tenant.
"After months of uncertainty about our position we have taken the difficult decision (18 months of waiting and tens of thousands of pounds spent in the process) not to proceed with this site. We would like to make it clear to everyone that we have never had access to the property and were waiting for the handover - something which never happened.
"We would like to apologise for the delay in updating you all. The situation has been out of our hands and we optimistically thought that everything could be finalised ready for Eat 17 Leytonstone to open this spring."
Eat 17's store in Hammersmith, West London, was named Best New Store at the Convenience Retail Awards in March.