C-store retailers should focus on their digital shopfront to take advantage of the surge in Google searches for local stores and products, according to the internet giant's UK industry head for grocery retail.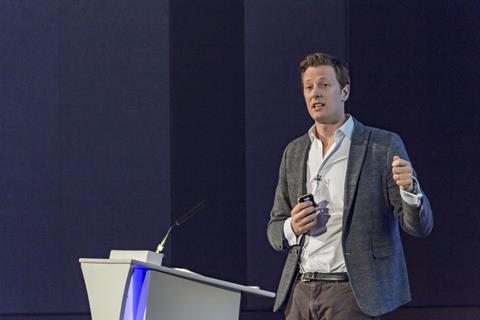 Speaking at the ACS summit in Birmingham this week, Harry Walker said consumers were increasingly searching for grocery options on the internet, although he reassured delegates that the high street "still represents the core retail transaction destination".
He said Google searches for 'Spar near me' had grown by 132% year on year, while there had also been a 50% increase in 'supermarket near me' searches, suggesting consumers were becoming less brand loyal.
Walker urged retailers to put all their relevant store information in their 'digital shop front' on Google, or risk losing trade. He cited an example of entering a Google search for Sainsbury's and Londis stores in his local area. While the Sainsbury's search yielded detailed information on all local stores including opening hours, the Londis search produced little.
He also pointed out that, while 80% of the UK adult population buy online, 80% of all shopping and 93% of grocery shopping is spent in physical stores. He did not expect a significant shift in the trend over the next five years. "Online grocery shopping isn't profitable for large retailers," he added.
He argued that Tesco had shelved its one-hour delivery service because "one-hour delivery services are less convenient than walking to your local store".
Regarding growing category trends, Google product searches for oat milk, vegan sausages and vegan food 'near me', surged by 125%, 422% and 200% respectively in March.
Walker insisted that Google had no ambition to be a retailer, but saw itself as a retail "assistor".
Also speaking at the conference, Spar interim md Jackie Mackenzie echoed the importance of retailers honing a digital presence. "There's a worry of never crossing consumers' minds as a brand or retailer given all the technology to influence purchasing decisions," she said.
ACS chief executive James Lowman James Lowman emphasised the societal changes that were influencing politics and retail in similar ways.
He said: "Diversification of media, and growing complexity in political and consumer decision-making, is leading to more complex and niche brands and identities. This applies to categories sold in convenience stores, just as it does to politics where people now identify with a breadth of campaigns and causes, not primarily to established political parties.
"The debate over the UK's relationship with the EU shows how hard politicians are finding these new affiliations and the way that people communicate and organise to promote their causes. Our sector faces a similar challenge in managing a consumer base with more choice and more diverse demands, and we have to respond and stay relevant to their needs.
"So far, the evidence is that this sector and its supply chain is adapting, but we cannot stand still and be overtaken by our customers."