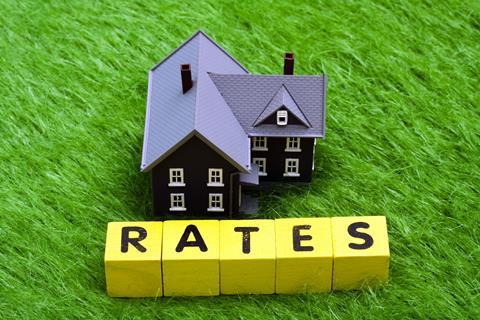 The retail industry has called on the government to extend the business rates holiday to help the sector thrive.
The holiday was introduced in March 2020 due to the coronavirus pandemic and applies to the 2020/21 tax year but many have urged that it be extended.
In a submission to a government consultation on the issue, the Association of Convenience Stores (ACS) called for the government's Covid-19 business rates support to be extended beyond 2021, with future removal of the relief to be tapered to prevent a sudden shock increase in operating costs.
Chief executive James Lowman said: "The support provided to retailers through the pandemic has been crucial in ensuring that they can keep trading and keep their communities going. We must ensure that in the coming months, businesses are not hit with a sudden shock increase in their operating costs through hefty business rates bills."
In the submission, ACS made a series of additional recommendations for how business rates reliefs and multipliers can be improved within the current system. These include:
• Maintain the central administration and automatic allocation of business rates reliefs through national rateable value thresholds.
• Incentivise investment by introducing a Business Growth Accelerator Relief, similar to the scheme in Scotland, allowing retailers to recoup the capital costs of investments.
• Reduce the overall burden of business rates by resetting the business rates multipliers at more sustainable level.
BIRA support
British Independent Retailers Association (BIRA) joined the call for the rates holiday to be extended. It included this suggestion in a series of measures to protect high street traders.
These are:
· Confirmation from the Government that business rates will not be reintroduced in April 2021
· Consideration and implementation of a voucher scheme, similar to the Eat Out to Help Out initiative, in the run up to Christmas
· Support for retailers looking to launch or expand their online presence.
This follows recent data from the British Retail Consortium (BRC) and the Scottish Retail Consortium (SRC), revealing high street recovery from the impact of Covid-19 remains slow.
The industry's appeal to extend the business rates holiday is being supported by the Lord Mayor of London Sadiq Khan. Khan has spoken in favour of the move, calling on the government to extend the rates holiday into the 2021/22 financial year.
In a joint submission to the Government's business rates review, he teamed up with local councils in London to call for the extension.
Khan said: "Businesses across London continue to struggle from the impact of Covid-19. If the business rates holiday comes to an end, I worry many employers will have no choice but to make more people unemployed."
BIRA CEO Andrew Goodacre welcomed the support. "We are pleased the London Mayor has added his support for a further business rates holiday. It is something we have been campaigning for since the start of the pandemic," he said. "Now, more than ever independent retailers need government support. We'd also like them to consider a voucher scheme, similar to the Eat Out to Help Out initiative, particularly in the run up to Christmas."