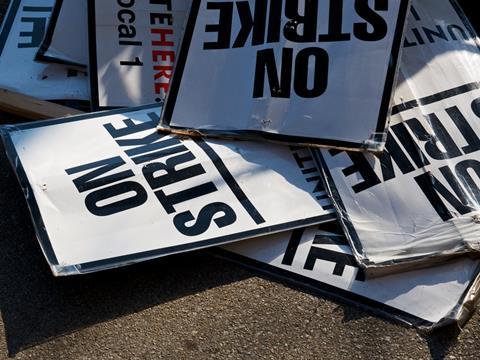 Booker drivers at its Thamesmead site have voted unanimously for strike action over a pay dispute.
The debate stems from the introduction of a temporary £5 an hour pay uplift for about 40 drivers at its Hemel Hempstead depot because of the ongoing HGV driver shortage, however Booker hasn't implemented a similar uplift for the 40 drivers at the Thamesmead site, leading them to, vote unanimously for strike action
Unite the union said it is poised to issue notice to the employer for strike action, but wants to allow time for crunch talks with the bosses on 21-23 September – and the union warned that any industrial action will deepen the supply shortage crisis hitting many parts of the UK economy because of the lack of HGV drivers.
The Thamesmead drivers deliver to more than 1,500 independent retailers under the Budgens and Londis brands in London and the south east.
Unite regional officer Paul Travers warned Booker about the impact strike action could have on an already fragile supply chain. "This is really 'smell the coffee' time for the bosses at Booker Retail Partners. Our members at Thamesmead could not have sent out a clearer message – 100 per cent voting in favour of strike action.
"We are poised to issue notice for strike action very soon which will cause serious disruption to more than 1,500 convenience stores on London and the south east; however we are holding crucial talks on 21- 23 September. If those talks don't result in a fair settlement, there will be strikes as our members are up for a long, drawn out fight for pay justice."
Travers criticised Booker's handling of the situation. "This dispute has been pockmarked by very poor employment relations by the management with senior executives 'missing in action' at critical times and then trying to bypass negotiating procedures by attempting to offer our members a deal that would have ultimately left them worse off.
"Any industrial action will deepen the supply shortages that many parts of the retail sector are currently experiencing due to the wider issue of HGV driver shortages which are estimated at 70,000 - 100,000."
In response, a Booker spokesperson said: "We are naturally disappointed with last week's ballot result from our Thamesmead drivers but look forward to sitting down with their Unite representatives on 21 September and working together to find a resolution."