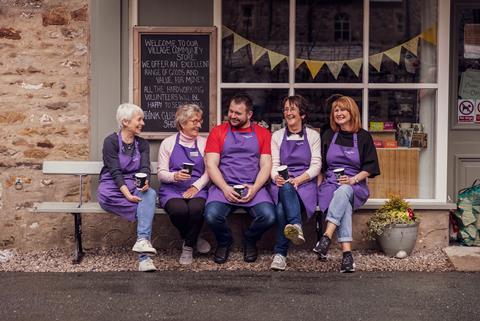 Bestway Wholesale has partnered with the Plunkett Foundation as the headline sponsor of the Plunkett's Christmas fundraising campaign.
This year's Christmas campaign will raise funds to help Plunkett in it its vital work in supporting community groups. It will also shine a light on the role community businesses play in tackling loneliness and isolation, feelings which are especially heightened during the holidays when those without friends or family can often feel incredibly lonely.
Plunkett's members will also be invited to shop at Bestway depots and take advantage of price-led promotions and special offers in line with Bestway's high profile Christmas campaign, launched earlier in November.
This sponsorship follows the unveiling of the recent Bestway Wholesale Christmas campaign, where depots across the UK have been transformed into a Winter Wonderland with amazing Christmas houses and Father Christmas's sleigh that is packed with Christmas promotional products.
Alongside large digital screens highlighting special products and retailer promotions, the campaign is supported by a series of competitions, where over £56k in prizes can be won.
Bestway managing director Dawood Pervez said: "We are delighted to be sponsoring the Plunkett Foundation's Christmas fundraising campaign this year. The Foundation's members are made up of more than 800 community businesses across the UK, over 400 of which are highly valued community retailers — just like our local independent stores — and we fully appreciate the challenges they face.
"As we all know, local retailers are more than just a place to buy essentials, they bring people together and provide much needed social contact.
"We wanted to give these groups the same opportunities as our own independent retailers as they work hard and plough their stores' profits back into the local communities which they serve. For many, they are a vital lifeline and are an important part of our retail landscape."
Plunkett Foundation head of engagement Harriet English added: "For many people, Christmas can be a difficult time when feelings of isolation or loneliness are amplified. Plunkett is proud to be supporting community-owned businesses in their efforts to reduce isolation and loneliness within the communities they serve.
"We are delighted to be working in partnership with Bestway on our Christmas campaign to raise awareness of the important role community businesses play and to raise funds that will help fund the vital support Plunkett provides to over 800 local communities across the UK."