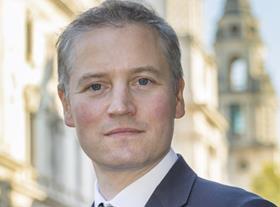 You may have seen a lot of activity from ACS recently on tackling crime, with the launch of our 2019 Crime Report earlier this year and our work with the Home Office's #AlwaysReportAbuse campaign. It's an important issue for retailers and their staff and now it is finally getting attention from policymakers.
The #AlwaysReportAbuse campaign highlights the human impact of crime and why it is so important for all incidents to be reported. There's a simple, but crucial message at the heart of the campaign: it is not part of your job and these incidents should always be reported. As well as some pretty hard-hitting film and social media content, there are materials that you can use to make sure staff are reporting crime, and to make clear to customers what you will and won't accept in your store. Please contact us via email at chris.noice@acs.org.uk if you'd like to receive posters for your store.
This isn't the only thing that we've seen from the government in terms of tackling crime. Recently, and quite boldly, the government has opened up to hear about the shocking reality of crime in the retail sector, with a call for evidence to tackle violence and abuse against shop staff.
This is the time for us to make our voices heard. It is key that we take this opportunity to highlight the cost of crime not only in terms of financial loss, but its human impact. A crime against our sector is not a victimless crime, it is a crime against communities, families and people, and the government needs to be exposed to the full story – after all, they have asked to hear it.
ACS is responding to the consultation and we are interested in finding out more about members' experiences of violence and abuse. The deadline for responses is 28 June, so there is still time for you to get in touch and tell us about any incidents that you've experienced. As well as sending written evidence, you could use other means to get the message across, for example using your phone to film you or your colleagues giving your accounts of incidents and the full impact they have had. Don't shy away from giving the full picture, because we can't let this opportunity slip.