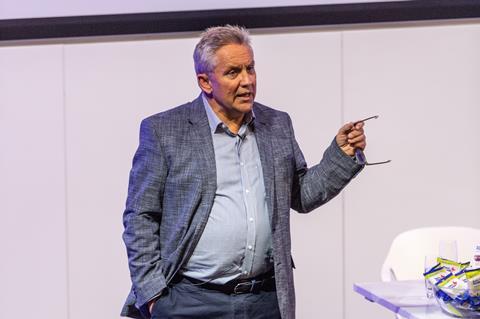 The Convenience Conference returns for 2022 and this year's event is shaping up to be the biggest yet.
Organised by ConvenienceStore.co.uk, Lumina Intelligence and The Grocer, the Convenience Conference 2022 takes place on Tuesday 13 September at 30 Euston Square in London. The agenda is set to be launched shortly, with tickets now available to purchase.
Last year's conference saw leading players in the industry come together, with representatives from Booker, AF Blakemore, Co-op as well keynote speaker Justin King who addressed the key opportunities and challenges facing the convenience sector.
Unsure if it's right for you? Here are five reasons to attend this year's event:
1. Unparalleled networking – The Convenience Conference is attended by businesses covering the entire convenience retail landscape. Grow your network amongst some of the most influential figures across the sector.
2. Industry influencing speakers – Whilst yet to be announced, The Convenience Conference agenda includes a broad range of industry speakers.
3. Market leading data and insight – Through Lumina Intelligence, we exclusively share data and insight covering the key market and consumer trends impacting UK convenience retail.
4. Brilliant sponsors – with great sponsors already secured, we have some exciting plans in place for the networking space this year.
5. Make a day of it – book tickets to The Convenience Awards in the evening and follow a day of inspiration, with a day of celebration, as we recognise the best stores, retailers and colleagues.