Busy working families living in the historical Kent village of Lenham can't get enough of frozen meal deals at the Southern Co-op's local store, says manager Gill Kenward.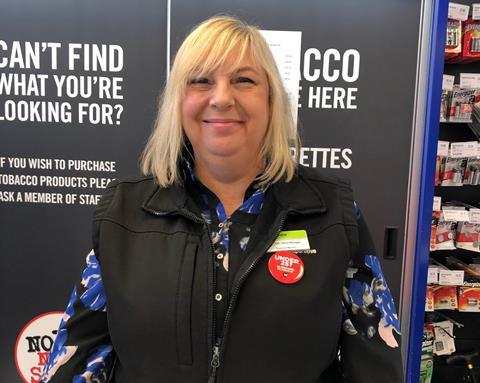 She says: "Many of our customers are busy working parents with young children meaning that the Meal for Tonight mission is a key one for us. We offer a good range of chilled options but our frozen meal deals are really popular, especially at this time of the year when people are still feeling the squeeze after Christmas.
"We currently have a really good 'Freezer Fillers' meal deal on which is five items for just £5. The deal includes a main meal, two sides and a pudding and there's enough of it to feed two adults and two children - all for just £5. The pudding option is a tub of vanilla Carte D'or ice cream which makes the deal even more amazing.
"At the end of 2019 we also introduced a new range of Cook branded frozen ready meals. They come with a much more premium price-tag but sales are building steadily too, especially of the curries.
Star performers
"As a local store we also pride ourselves on our wide range of locally produced foods and drinks. Pies from Kentish Made are another big seller in the frozen aisle and shoppers can't get enough of our local cheeses, infused oils and local ciders of course.
Successful NPD
"Without doubt the most successful new product we've introduced in a long while is the new Co-op branded Cookie Pudding. It's basically a huge soft chocolate chip cookie that can be warmed up and served with ice cream for an indulgent dessert or big night in occasion."