Barbara Clements, owner of Spar Preston in Weymouth, Dorset, is pleased with her alcohol sales as more shoppers visit her seaside store for its bespoke Wine Club promotion.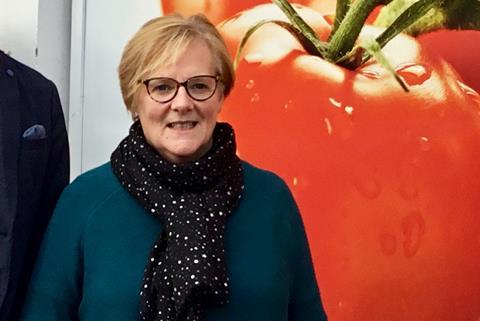 She says: "Sales in general are about on a par with last year but our off licence is probably performing even better because we offer people a Wine Club deal when they buy a certain number of bottles from our Spar own-label range.
"It helps to bring people back to the store and gives us a point of difference over the competition. Customers can either buy six or fifteen bottles to get at a discounted price.
"I hate to say it but energy drinks is another category where sales have kept on growing. The price-marked packs and mulipack versions have all done particualrly well because I think most people now are more cash conscious and are looking at ways to get more for their money.
"This year has been a bit harder in terms of growing sales because we had a refit last August - which helped to drive footfall - and we haven't had as many events as last year when we had the Royal Wedding, Men's Football World Cup and really high temperatures over the summer.
"Overall, I'm happy with how things are going in the store and in this current climate it feels good to be performing as well as last year. A local Budegens closed down a few months ago and reopened as a Home Bargins so we have had that to deal with as well.
"I think the way people shop has changed and they are far more likely to go to the discounters like Aldi and Lidl for their main shop rather than going to the big supermarkets like Tesco and Morrisons.
"Most people in our area then come to us for a top-up shop. I think you have to have it all these days to be successful in the convenience channel because retail is just so competitive.
"I recently travelled up to see Paul Stone - a fellow Spar retailer - and had a look around his high street stores up in Manchester. He is so successful and it was amazing to see how busy things are in his stores.
"We are far more seasonal than he is so his business seems like a world away from ours. I'm there going round our store facing everything up - making sure everything is tidy for every customer that comes into the store - but you just don't have time to do all those things when you are serving as many customers as Paul is."
Star performers: "Our off licence is our strongest performing category right now because of all the promotions we have done with our own-label range." [See below]