Welcome Co-op retailer Richard Dance says that customer demand for Cook ready meals, in one of his seven stores in the south of England, has led to him introducing the range in a second site.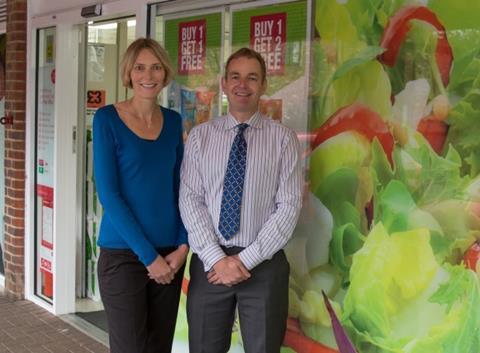 He says: "We decided to put Cook freezers in our Ashurst store in the New Forest after the range did so well for us in our Fair Oak store in Eastleigh.
"The range helps us stand-out from the competition, particularly when it is something that the multiples don't stock. It also helps to give our stores an independent feel, providing our customers with a premium option within the freezer.
"We own seven stores in total so we have the option to add Cook ready meals to our other sites in the future. The brand is definitely something that customers recognise for its quality and convenience.
"I think customers are now looking for products that they can prepare quickly which means things like boil in the bag rice are becoming a thing of the past. For example, we now sell a lot more of the microwavable rice than we ever did before.
"Things like packs of popodoms and naan breads are also selling well. The whole consumer trend around international flavours means that demand for world foods has been very strong."
Star performers: "Our sandwiches and snacks have been selling really well and we are doing much better out of soft drinks too. We've also seen a recovery in packaged grocery sales across all our stores."
Successful NPD
"The Co-op Group completely revamped its premium pizza range earlier this month and they have been doing really well. We've been given access to new shelving that makes the product sit up and look more appealing."
Co-op unveiled its new authentic Italian pizza collection in March, replacing its range from its Irresistible own label.
With flavours inspired by various regions of Italy, the line-up features two single serve (rrp £3.40) and six sharer (rrp £5.50) pizzas, each with a sourdough base created with Italian Arturo dough.
The eight pizza variants include: margherita, truffle salsiccia, parmigiana reggiano, spinach & ricotta, salami diavola, chicken arrabbiata, antipasti and prosciutto & rocket.