Peperami is targeting shoppers looking for high protein snacks with its new Peperami and cheese snack box.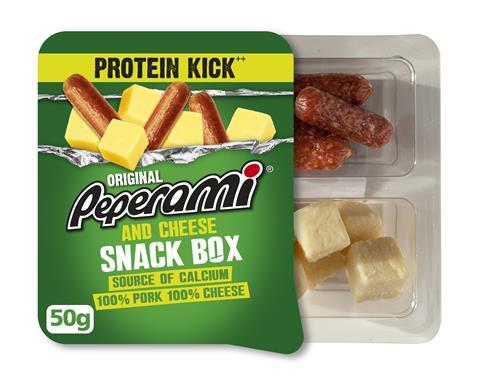 The new product is made using 100% pork salami and 100% mild cheddar cheese. The new addition to the Peperami portfolio is also high in protein and a source of calcium.
The snack box is designed for on-the-go eating and can be added to lunchboxes as a convenient snack for kids of all ages.
Available to convenience stores nationwide, the new launch comes in 50g packs (rrp £1.50 each).