Get all the 2022 trends influencing sweet-toothed customers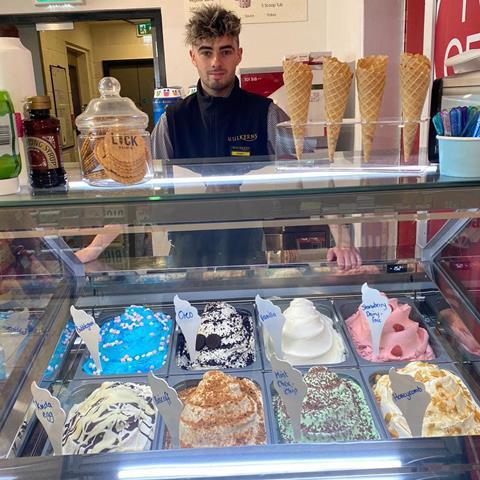 1. In 2022 desserts are all about the #aesthetics
When it comes to sweet treats, Enya McAteer from Mulkerns Spar Jonesborough has a three-pronged sugar strategy. Her store includes a standard slushie machine, plus a whippy concept and home-made gelato delivered from a local supplier. The latter includes on-trend extras like Biscoff, Kinder Eggs and Wagon Wheels.
Enya says that the biggest craze she's seeing is for exciting flavours and toppings – basically anything that can customise the offer.
"The younger generation love the flavoured toppings and sauces," she says. "I think young people are seeing sweet treats on Instagram – like videos of people dripping sauces over ice cream – and thinking 'I want some of that'. It's all about what it looks like – it has to be aesthetically pleasing rather than that bog-standard vanilla ice cream we might have got as kids. You need an offer that looks cool so people want to take and share pictures of it."
Peter Campbell from Snowshock adds that this applies to drinkable treats too. "People want instagrammable drinks – [like] iced coffee with flavoured syrup, squirty cream on top, a dusting of chocolate and a circle of choc sauce to finish it off," he says.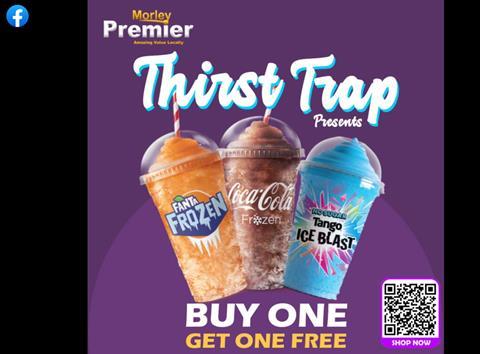 2. Social media views feed footfall
As consumers are so focussed on the aesthetics of slush and desserts, social media platforms are the perfect place to market your offer.
"Social media is really important for selling desserts," says Ajay Singh of Premier Morley in Leeds.
He uses Instagram and Facebook to promote his mouth-watering range of waffles, donuts, milkshakes and slush.
Regular promotions, combined with colourful imagery and video clips ensure that consumers are hooked. "Deals are important – like we do a slush and a luxury donut box for a tenner," he says.
He also offers buy one get one free on the store's Thirst Trap slush drinks on Sunday deliveries.
"We're now posting two or three times a day on social media and it just drives demand for our deliveries and people coming into our store. It only takes a few people to see it – and they'll come in and buy something," he says.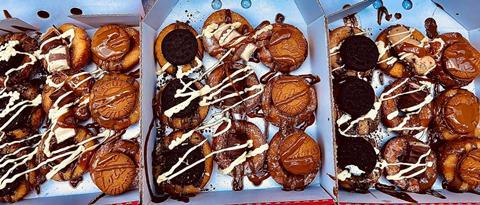 3. Donuts made in-store offer mega margins
Ajay reckons he's "smashing it" with his dessert offer – which includes "seaside" sugared donuts, as well as donuts with luxury add-ons, including Lotus Biscoff with Biscoff sauce and Oreo pieces with chocolate sauces.
"The profit margins are incredible," he says. "We can knock out around 600 donuts in an hour. We've worked out that each donut costs us 5p and we're selling the box for £6.99. It's crazy what you can make on it. Currently we're doing £5,000 a week just on desserts."
He adds that getting the range right was essential. "We worked out that we're not a dessert bar – we're a c-store," he explains. "So we looked at the top four best-selling donuts, and the top four best-selling crepes, and focused on those."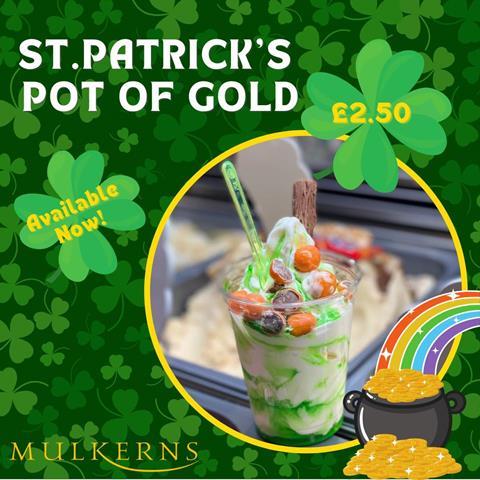 4. Events are back on the menu for 2022
As lockdown recedes into memory 2022 will see the return of in-store events to boost sales. Enya says she's going big on both Easter and St Patricks' Day this year.
"For St Patrick's Day we're dying the ice cream green and adding crushed up orange Smarties," she says."That'll give you an Irish flag in white, orange and green. Then for Easter we're going to try some Mini Eggs Ice Cream – and hopefully the sun will come out."
"Frozenated" drinks brand Skwishee is also gearing up for events with the return of "Free Skwishee Day' and 'Bring Your Own Cup Day' (where customers can bring in their own 'cups' – from pint glasses to hats).
"In 2019 it was a huge success for retailers where we gave away around 1400 cups in a ten-hour window to drive extra footfall," says managing director Raz Rehman. "We have a huge calendar in place for this year too."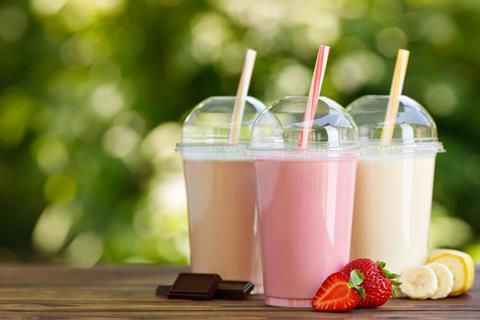 5. Dairy drinks are moo-ving fast
Milkshakes are certainly making their presence known within sweet treats. In fact, the dairy drinks category is currently up almost 50% since last year (48.6%), growing to £306.5m (Kantar 2022), with milkshakes and flavoured milk responsible for most of those gains, according to F'real UK.
"In the UK, milkshakes proved resilient to the fallout from covid, performing better than most other beverage segments since 2019," says senior marketing manager Isla Owen.
"They now represent 1.9% of total beverages – an increase from 1.3% five years ago [The NPD Group / CREST YE Dec 21]. Milkshakes are the only cold drinks seeing penetration return to pre-Covid levels, with frequency returning faster than most other sub sectors to 2019 figures, driven by retained buyers increasing purchase occasions."
Owen adds that the main milkshake-seeking shopper is female and aged between 16-34, but during the pandemic more over-40s were dipping into it.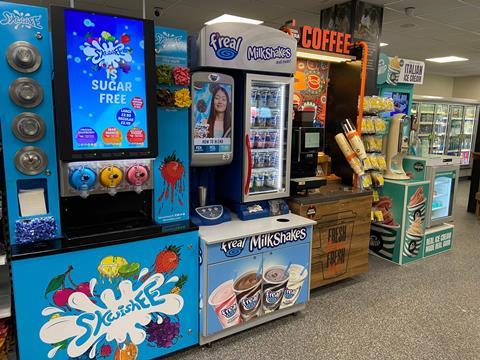 6. Going premium pays
As Skwishee's Rehman points out, there's no room in c-stores anymore for a leaky slush machine that sits unloved in the back of the shop.
"In the past slush had a bad name: the connotations for consumers were that it was a cheap product. We changed that by bringing the machine right out onto the shop floor, like with a Costa Machine."
"Today people are looking for a premium solution where everything's available on the one fixture and it's all about the customer experience. By moving to the shop floor it allows customers to mix and match to their own desire. It's possible to order anything online and get it within 15 minutes. So what we're doing is giving a customers a good reason to actually go and visit the stores."
Skwishee is certainly working for Southampton retailer Richard Inglis, who owns Parkview Retail. "Our Skwishee machine has bumped slush up a level," he says. "The machine looks clean, the graphics are really nice and people are drawn to it. We actually doubled our prices and I was worried that, though it looked nice, people wouldn't use it. But we've actually gained sales, and because costs are higher we're making more margin."
Ajay has also seen the benefit of bringing strong, premium brands to the fore with his Thirst Trap unit, which comprises Coca-Cola Frozen, Fanta Frozen and Tango Ice Blast slush drinks. Each machine boasts two flavours and its own display screen. He also offers Jolly Rancher slush and Hershey's Freeze frozen desserts, as well as Fizzee Snowshock. The cheapest of these is the Fizzee, which he prices at £3, while larger options of the Thirst Trap drinks are priced at £5.