Retailers have paid tribute to former Scottish Grocers Federation chief executive John Drummond, who passed away suddenly last week at his home in Dundee at the age of 72.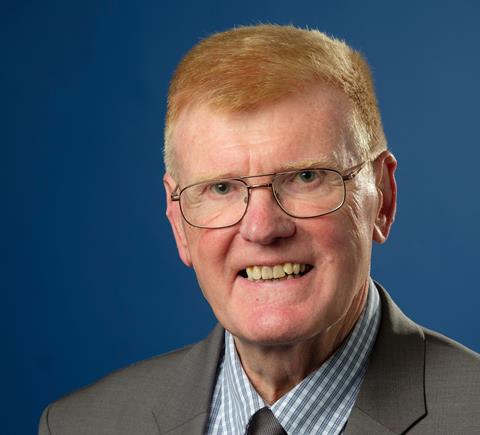 John was chief executive of the SGF between 2005 and 2015, and oversaw the development of the SGF-Scottish government-backed Healthy Living Programme.
After retiring from the SGF in 2015, he continued to have strong links with the industry in his role as national account manager with the Healthy Living Programme.
Sid Ali, who owns four Nisa stores in Aberdeenshire, said: "John was a lovely guy and he took time to come to my stores. He had no political agenda and was always trying to do things for the greater good.
"He pushed me towards trying to sell and upsell fruit and veg to children and I've always tried to maintain that. He'll be sorely missed. I'm really saddened and would like to pass on my condolences to his family."
Scott Graham, owner of McLeish Inverurie in Aberdeenshire, said: "I first met John about 20 years ago when I was a rep for Aberness Foods, the former wholesaler for Scottish Mace stores, when he worked for c-store chain Morning, Noon & Night. He was always really helpful and taught me so many things. He was an absolute star.
"I recently worked closely with him though his role at the Healthy Living Programme. He was very knowledgeable and had a real eye for detail. It is so sad, especially so soon in to his retirement."
Kathryn Neil, SGF Healthy Living programme director, added: "John worked with the programme for the past four years and was an inspirational driver of the Healthcare Retail Standards work carried out in all NHS hospitals in Scotland.
"John was a true gentleman and was highly thought of by everyone who met and worked with him, it was an honour to have worked so closely with him over the last few years. John will be greatly missed by all who knew him. Our thoughts go out to his daughter and the rest of his family at such a sad time."
SGF chief executive Pete Cheema OBE said: "Everyone at the Federation deeply sympathises with the family and friends of John and hope that they will get the privacy and peace they most likely need in their situation. For many of us, too, he was a friend whose loss we do not really understand. He will be truly missed.'
John is survived by his daughter Katherine. His wife Kay passed away in 2016.