Retailers can take advantage of a "tremendous crop" of UK strawberries this summer, amid rising popularity of the berry, according to UK berry suppliers.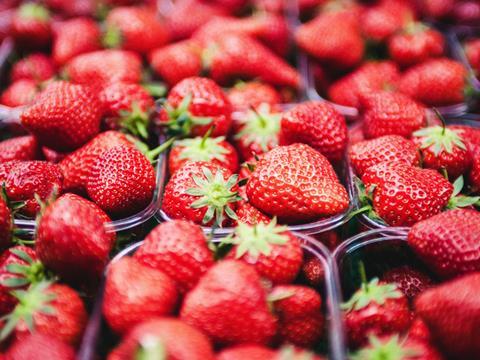 British Summer Fruits, which represented 95% of berries supplied to UK supermarkets, said British strawberries were now at peak supply following optimal growing conditions this summer.
Strawberry sales increased by 7% to £659m in the year to 14 July (Kantar), with more than 133,000 tonnes sold in the UK – making strawberries the most popular berry.
British Summer Fruits chairman Nicholas Marston said: "Now is the time for people to buy and enjoy British strawberries. The fruit is now at its very best and can be bought at super values from all retailers and shops."
The Co-op is currently running a promotion of two punnets of British strawberries for £3 (or £2 each) until 27 August.
Berries now have a quarter of the market share of all fruit grown in the UK which has pushed the value of the berry industry over £1.4bn, according to Kantar.