A new 'Post Office in a Box' concept is being trialled by the Post Office in five locations across the UK, with the aim of ensuring its services are made available where there is an "urgent need".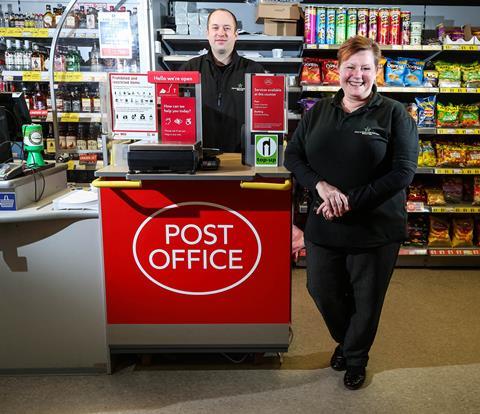 Measuring 845mm by 845mm, the Post Office in a Box operates on 4G technology and offers customers a range of services including cash withdrawals and deposits, bill payment services, and the sending or collection of mail and parcels.
The trial will examine how quickly Post Office services can be established in areas where: a branch has had to temporarily close due to adverse weather or damage; a branch has temporarily closed and there's an opportunity to provide a service in a hosted retail unit or community space; there's a location which has previously seen its Post Office close.
Post Office ceo Nick Read said: "We know how vital Post Office services are to a local community. In the event of adverse weather, damage to a branch or a new Postmaster simply wanting to get started as soon as possible, 'Post Office in a Box' will help us ensure we have a presence in local communities across the country."
The trial is taking place in Poland Street, London; Newton Hall, Durham; Fakenham, Norfolk; Conwy, Wales; and Stevenage High Street (from 17 March).
Andrew Board, owner of Core Convenience Store in Newton Hall, Durham, contacted the Post Office to become a new Postmaster after the branch in Newton Hall closed in January.
While waiting for a permanent Post Office counter to be installed in his shop, he is trialling the 'Post Office in a Box'. The permanent counter will be installed at the end of March.
Andrew said: "Local communities really rely on having access to Post Office services. Since operating this new 'Post Office in a Box', customers have valued being able to withdraw cash at the counter especially as the nearest bank branch is several miles away. My staff and I have been able to familiarise ourselves with how the system works in preparation for offering a full range of services, seven days a week, at the end of the month."