Independent retailers Steve and Carolyn Ansell, owners of the four-store Ansell Village Stores business, are selling up and retiring after almost two decades in convenience retail.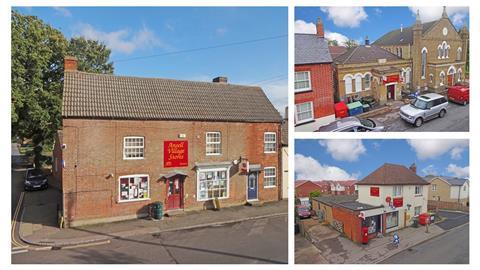 The business, which includes four stores and on-site post offices in Hertfordshire and Bedfordshire, was formed in 2002 when the couple bought their first site in Meppershall, before acquiring sites in Pirton, Shillington and most recently Henlow.
The stores collectively employ 35 local people, with sales assistant Louise Hutson, from the Shillington store in Bedfordshire, named the Independent Sector winner of Convenience Store's Sales Assistant Of The Year awards in 2016.
Trading at the heart of their local communities, the stores are "doing a good turnover," Steve told C-Store.
"It's been a thrilling time to be involved in convenience retail with so many major changes having taken place.
"From the shift away from cash towards cards, the rise and rise of online shopping to the boom of the discounters, we've had to adapt our services and offers dramatically, but we've kept pace and have always prided ourselves on our high levels of customer service, which locals really appreciate.
"The customers are without a doubt the element that we will miss the most. On the whole it's been a very pleasurable job but the time is right for us to retire, to pursue new ventures, and catch up on a bit of sleep!" he added.
Christie & Co, which is managing the sale, said the business was being marketed for sale as a group, subgroup or individually, with asking prices starting from £90,000 to £140,000 for the leasehold interests or a group sale with a combined asking price of £450,000.
Christie & Co director of retail Mark Kaluza said: "The sale of Ansell Village Stores Limited provides a great opportunity for an independent retailer or expanding regional operator looking to acquire a reputable local business with scope to refurbish and grow trade in all areas."