MPs from across the political spectrum called on the government to take action against retail crime, in a debate in parliament on Thursday (11 April).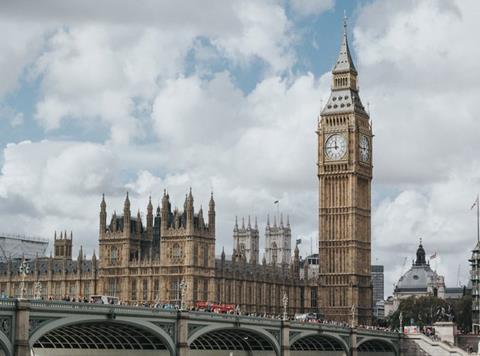 David Hanson, MP for Delyn, who secured the three-hour parliamentary debate which took place at the House of Commons, said the increase in violence and shoplifting was "not acceptable", and requested the government took action.
"Freedom from losing business and profits because of theft, which can never be stopped completely but can be reduced by active government, is an objective we should all share," he said.
"The increase in violence and shoplifting is not acceptable, and it is driving a culture that I know the minister [Victoria Atkins MP] abhors. The turnout in this Chamber shows that there is great concern about it. We must deal with it. These rises and these concerns come against a background of reduced police numbers.
"We should be concerned not just about shop theft; violence and abuse against staff working in shops is simply unacceptable, and the government must address it. The rise in theft is going hand in hand with violence."
Gareth Snell, MP for Stoke-on-Trent Central, said: "If people do not feel safe going to work in those shops, people will not feel safe shopping in them, and we cannot afford to lose those convenience stores from high streets.
"We cannot afford to lose those small shops from villages, because in most of those places they are the last shops standing, whether they are independent or part of a larger chain. We need to start making examples of some of the perpetrators of those crimes, and demonstrate their crimes will be taken seriously."
Steve McCabe, MP for Birmingham Selly Oak, said: "The fact that the police will not investigate shop thefts with a value of less than £200 is virtually an incentive to offend."
He called for the introduction of "proper banning orders" to ensure people who commit repeat offences are banned from specific shops or retail areas. He also urged the government to look at additional ways of helping to fund new and better security equipment for smaller retailers
Responding to the MPs, minister for crime Victoria Atkins said she was "absolutely determined" to tackle the problem of retail crime.
"Every day, we ask shop workers to enforce the law, whether by refusing to sell age-restricted products to those whom they believe are below the legal age, or by confronting criminals who are trying to steal from their business. Shop workers, like all employees, have the right to feel safe at work, without fear of violence or intimidation. That is why, on April 5, I launched a call for evidence to enable us to learn more about the scale and extent of the issue and inform our response," she added.
Association of Convenience Stores chief executive, James Lowman, said: "We are encouraged by the strong contributions from MPs during the debate, which we hope will continue to raise the profile of retail crime."
According to the ACS 2019 Crime Report, crime against convenience retailers cost the sector an estimated £246m over the last year - the equivalent of over £5,300 for every c-store in the UK or a 7p tax on every transaction, while over 10,000 incidents of violence were reported.
In total 18 MPs representing Labour, the SNP, the DUP and Plaid Cymru - in addition to Home Office minister Victoria Atkins - spoke in the debate.