The number of English secondary school pupils who have ever smoked has dropped to its lowest ever level, the latest Smoking, Drinking and Drug Use among Young People 2018 report has revealed.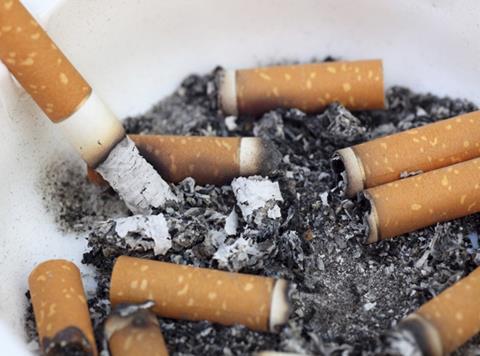 According to the biennial survey, 16% of pupils aged between 11 and 15 claimed to have ever smoked, down from 19% in 2016 and from 49% in 1996 when the survey first began.
In 2018, 5% of pupils were classified as current smokers, also down from 6% in 2016 and significantly down from 22% in 1996.
The proportion of current smokers who said they managed to buy cigarettes from shops also fell to 23% in 2018, down from 33% in 2016 and 46% in 2014.
In 2018, the most common source of cigarettes for current smokers was to be given them by friends (57%).
The number of current smokers who said they had bought cigarettes from the internet and via street markets rose marginally.
In 2018, a quarter of pupils also reported they had ever used electronic cigarettes (e-cigs) the same as in 2016.
Regular e-cig use (at least once a week) was 6% in 2018.
Pupils who had ever smoked were much more likely to also have ever used an e-cig, than those who had never smoked.
Most regular smokers (92%) reported having ever used e-cig, compared to 14% of pupils who had never smoked.
The percentage of regular e-cig users who said they bought them from any kind of shops continued to fall, down to 29% in 2018 from 37% in 2016.
Regular e-cig users were most commonly given them by friends (38%).
Buying from the internet increased from 23% to 29% between 2016 and 2018.