Diageo has announced its global commitment to provide consumers with alcohol content and nutrition information per typical serving size.
The information is the first of its kind to be provided by an alcohol company. Diageo intends to deliver it through its responsible drinking website, www.DRINKiQ.com, and on-pack in a majority of Diageo's markets, subject to regulatory approval.
Diageo will be working with regulators around the world to agree the format of the voluntary labels. It will also be working with the EU to establish a standard alcohol unit across the 28 Member States to provide an effective way of communicating alcohol content to consumers.
Ian Duncan, MEP for Scotland and member of the European Parliament's Environment, Public Health and Food Safety committee, said: "Today's announcement from Diageo is a fine example of their commitment to giving consumers the information that they need to make sensible decisions about alcohol."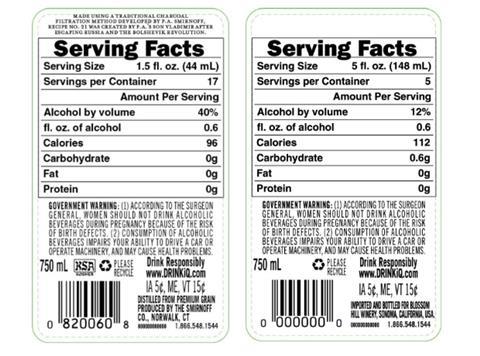 Ivan Menezes, Diageo chief executive officer, added: "We know that consumers are increasingly discerning about what's in their glass. We want to provide alcohol and nutrition information that consumers can quickly understand, instead of expecting them to do the maths."