The emotional well-being of convenience store staff is being put at risk by the ever-present threat of crime and seemingly worsening levels of verbal abuse linked to age-related sales, retailers claim.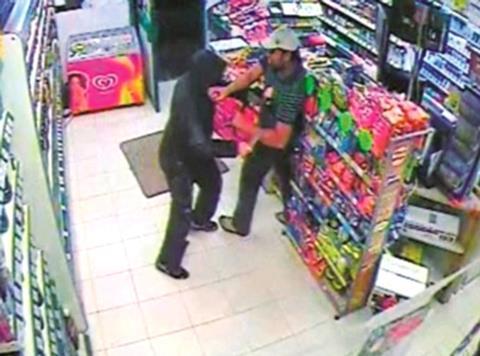 Raj Chandegra, who owns six Londis stores in London, one of which has had its tobacco gantry raided twice this year alone, said that while theft was affecting his bottom line, frequent verbal abuse was harming staff morale.
"Staff abuse is especially rife when refusing age-related sales. It makes them uneasy at work and takes away from the pleasure of the job," he told C-Store.
"It can have a huge psychological impact on staff. We try as much as possible to support them but, ultimately, they feel disheartened. They are just doing their job and often get abuse for it."
Independent retailer Dean Holborn, owner of two Holborns stores in Surrey, echoed Raj's views. He said: "Shoplifting is a concern, but I'd say that conflict is a bigger issue, particularly surrounding age-restricted products.
"Most people are okay with being asked for ID, but a couple of times a week the staff tend to encounter someone who will take it the wrong way and become verbally abusive.
"We had a one particularly nasty incident last year when I was threatened with a knife.
"That threat of violence and abuse is always lingering and it definitely affects the staff. I know they don't really want to confront people because they're afraid of the potential consequences, but it's the law and they have to. It's awful that they fear repercussions, just for doing their jobs."
Mike Dorey, owner of Eastcombe Stores, Stroud, Gloucestershire, said: "The threat of crime is always there under the surface, especially with a post office and we are always on our guard against things like raids. "
Anita Nye, of Eldred Drive Stores, Orpington, Kent, added: "Antisocial behaviour has got worse in recent months. Gangs of youths congregate outside the store and can intimidate customers and verbally abuse staff if they ask them to move. "
Last week the Co-op Group called for stronger protection for shopworkers, as new figures revealed its staff were subjected to 2,500 incidents of verbal abuse and anti-social behaviour over the past three months.
Grocery industry charity GroceryAid has launched a new service to provide counselling support to retail colleagues in the aftermath of an accident, robbery or assault in the workplace.