Consumers should be charged a 1p tax to use self-checkout machines in stores in order to help reduce generational divisions, a group of MPs has said.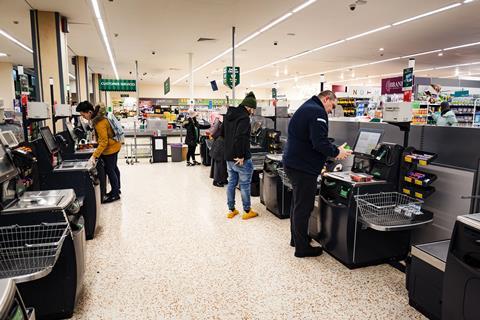 The tax could raise £30m to provide new resources for community projects which connect people across different generations, according to the All Party Parliamentary Group (APPG) on Social Integration, which is chaired by Chuka Umunna MP.
The Healing the Generational Divide report suggests that while some technological changes may bring major efficiencies and cost savings, they can come at the expense of valuable everyday human contact.
Chuka Umunna MP said: "Such disagreements over EU membership have served to shine a light on the issue of generational division in this country, but Brexit is not the cause of this division. Rather, what we have seen in the course of this inquiry suggests that generational division extends far beyond the realm of politics, into most aspects of our daily lives.
"We clearly have a decision to make as to whether we simply accept these divisions as a regrettable fact of modern life, or whether we attempt to do something about them."
British Retail Consortium head of business and regulation, Tom Ironside, dismissed the proposal.
"A new tax, particularly one that penalises modern shopping behaviour, will harm both consumers and retailers at a time when retailers are rightly focused on delivering the best value for shoppers," he said.
"Given that retail accounts for 5% of the economy, yet pays 10% of all business costs and 25% of all business rates, we should be finding ways of reducing the tax burden, not adding to it."
The idea of a 1p charge was originally put forward by Alex Smith, chief executive and founder of charity The Cares Family.