Chelmsford Star Co-op has reported a 6.8% increase in like-for-like gross takings in its core food business, but has warned it may not enough to absorb the current level of cost increases.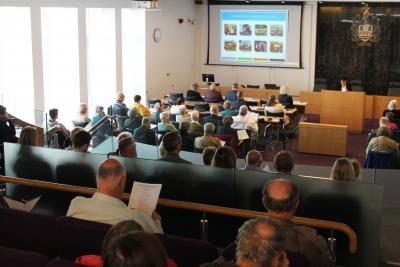 The society, which owns 40 convenience stores across Essex, reported that core food gross takings, excluding fuel, amounted to £87m in the 52 weeks ending 26 January 2019 – a £2.73m increase on last year's figure.
Speaking at the society's annual general meeting on Monday, Chelmsford Star Co-op ceo Barry Wood detailed the challenges "coming from every direction" in the UK retail sector, including discounters forcing a reduction in margins and legislation changes increasing costs.
Wood said: "2018 has been the worst year for shops since 2008, the height of the recession, and there is no reason to think 2019 will be better."
The exceptional weather during the year had both negative and positive effects on food turnover, with the 'Beast from the East' creating supply issues, while the hot summer weather "encouraged consumers to pop to their local Co-op for barbecue supplies".