Philip Morris Ltd is reassuring retailers that good alternatives to menthol cigarettes are available to them since the ban on menthol and capsule products was implemented on 20 May.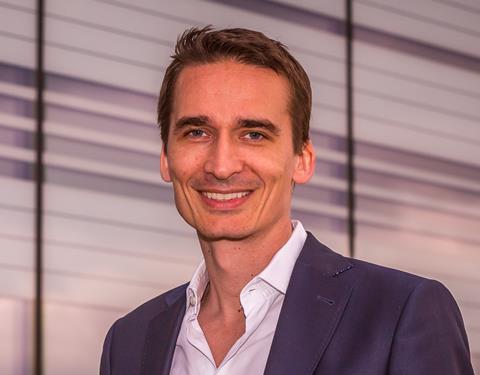 Speaking exclusively to Convenience Store, Peter Nixon, managing director at Philip Morris Limited (PML) in the UK and Ireland, said: "Despite the fact that we have all known about the ban for quite some time, the last couple of weeks has seen a great deal of disruption for both retailers and consumers. "Chaotic" and "confusions" were just some of the terms used by frustrated retailers interviewed recently by Convenience Store.
"Much of this disruption has stemmed from the new cigarette variants that have been introduced in the UK recently. Through no fault of the retailers, many customers are dissatisfied that these new cigarettes fail to deliver the menthol experience that the smoker is used to and grow frustrated when they are unable to return the products they have purchased.
"Philip Morris has delisted all menthol cigarettes in the UK and Ireland - all of our cigarettes remaining on the market, including our latest variant Marlboro Bright, do not have any menthol in them and are in full compliance with the law. For menthol smokers this is a big change in taste and experience and this should be clearly communicated to customers to set the correct expectation and avoid potential complaints.
"The issues of recent weeks have been compounded by a lack of understanding of the menthol alternatives on the market that are unaffected by the ban. Despite the fact that demand for a real menthol experience is high amongst smokers, it's clear that many smokers are just unaware that great alternatives exist."
Amidst the confusion, Nixon maintains that there is "a clear way forward".
"The lack of awareness is an opportunity for retailers to educate consumers about IQOS - our heated tobacco system that works with HEETS Menthol Tobacco sticks, unaffected by the menthol cigarette ban. Our IQOS Menthol Kits, which retailers can stock by registering at www.menthol-ban-retail.co.uk, are proving to be a successful alternative to menthol smokers who are dissatisfied with their options post-ban and want to make a change.
"Research conducted by Philip Morris before the ban (October 2019) demonstrated when adult menthol smokers were provided a full explanation of IQOS, over half said they would replace menthol cigarettes with IQOS. And since the ban came into effect, there has been strong growth in the heated tobacco category as more menthol consumers have become aware that it offers a real menthol tobacco experience.
"By focusing on alternatives, retailers can offer a clear and compelling choice that will meet the changing needs of their consumers," he added.