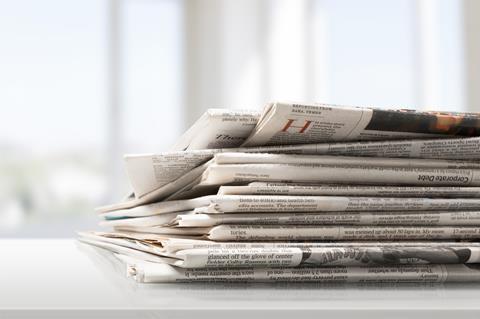 Back in January I reported that Dipak Shah had a problem with Smiths News over £417.20 in Telegraph vouchers not being honoured. It related to the Saturday in September that Extinction Rebellion managed to stop the presses. Dipak had already delivered the supplements and inserts to his customers and had been told several times by The Telegraph that the newspapers were on their way.
Now, says Dipak: "We have been re-charged on Smith's invoice dated 13/3/21 with an amount of £380.80 by Telegraph again for same reasons that they didn't supply papers on 26/12/20 (because we are closed on Boxing Day). Total recharged amounts are £798."
He says that on both occasions his customers either received cash back or credit to their account as they didn't want to deal over just one voucher with The Telegraph directly.
The Telegraph meanwhile isn't budging and its voucher clearly states that "redeeming this voucher against any other product [other than the Daily Telegraph] constitutes fraud".
Dipak adds: "We are also going to write to our customers explaining they will be charged for both days and it will be up to them to deal with publishers directly."
I think that's the best idea and I'm sure customers will understand.
Finally Dipak says that The Telegraph cut its margins in February. "And their recent new vouchers terms are likely to hit our cash flow."


Jac Roper is editor for Convenience Store's Dear Jac column. If you've got a retail problem, call Jac on 020 8502 9775 or email: jac@roper-biz.co.uk.