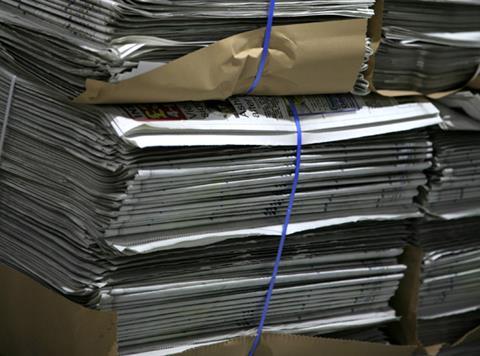 Smiths News – and in particular its call centre in India came in for a scathing attack from Haresh (Harry) Karia, who runs a BestOne in Harefield, Uxbridge, Middlesex. He sent me a copy of it "for a light chuckle".
It goes like this: "I don't think you read my email and seriously wonder what you guys in Pune actually do? Please note what I wrote again and try to understand.
1) Snapp – unable to claim as app wasn't allowing me to claim
2) Telephone calls – the phones were not being answered despite this being a premium number and where I am being charged an exorbitant rate in making this call
3) My final course of protocol is to email you – before close of business to ensure my query/claim is entertained
"It's shocking to see that ALL three courses of action failed here.
"What's more disappointing is that even in the past when I have emailed you guys in Pune, there is no logic in what you say or do and seriously think there are just a bunch of zombies with an instruction manual on how to be the biggest zombie there to make life as difficult as possible for your customers, hoping that if you make the same rhetorical hopeless stance then the customer will go away and Smiths News will make more unscrupulous pennies (rupees in India's case).
"In 30+ years trading, it is reassuring to note that Smith News' hopelessness continues to thrive – well done bro, keep up the fantastic work!"
Then he adds: "Please note in any event the title in question was running late, I was automatically credited and yesterday a copy was sent and charged – is it too much to ask this simple information – there was NOT even an email on the Snapp to advise anyone. You guys must pride yourselves on how irritating and hopeless you all are. Is there a nomination ceremony at the end of the year @ SmithsNews for the most hopeless Customer Service Advisor? I'll nominate the whole team in Pune."
Meanwhile Subhash Varambhia (Snutch News, Leicester) wrote to Smiths News: "I have standing order of World Soccer for my HND customer… firm sale. Not received this week's copy. The customer has now bought it from WHS.
"Why should WHS receive the supply… casual sale and not us… firm sale? Smiths News needs to rethink its allocation priorities. For the HND retailers in particular.
Disrespectful and disgraceful.
"P.S. this weekend I was allocated 16 Birmingham Mercury! Unsolicited."