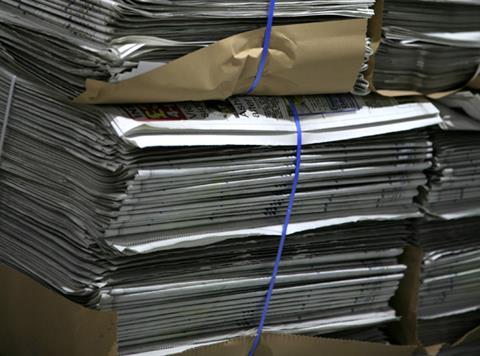 Jaspal Gill wrote from Church Hill North News in Redditch to "let other retailers be aware of Smith's business practices".
He had an issue with the news wholesaler about an invoice which he forwarded. He added: "As you can see this is full of miscellaneous charges. We have asked Smith's what are these charges for.
"They have said they will send us information but have failed to do so on many occasions.
"A few days ago we received an email from Smith's stating they would suspend our deliveries unless we paid this outstanding invoice. We contacted Smith's and said we are happy to pay if we know what these charges are for."
He also mentioned the threat of suspension of supplies. "We were told our case was still being Investigated and to forward the email about the threat of suspension of supplies."
And then supplies stopped and they were once again told that supplies were suspended until they paid the outstanding invoice.
"We had no option but to pay."
Jaspal wanted help in finding out what the miscellaneous charges were for and said: "I feel we were bullied by Smith's into making payment for an invoice we did not know what the charges were for. We have never failed to make a payment since we took over the business in 2006. What worries me is that Smith's can in the future ask for payment of an invoice in dispute using the threat of suspension to enforce payment."
As ever I contacted Linda Windsor who guides retailers through the official complaints process on behalf of the Press Distribution Forum. She subsequently reported back: "I am pleased to let you know that the issues Mr Gill had experienced with his wholesaler have been resolved. They have also apologised for any confusion with regards to the invoice he received."
Jaspal also provided feedback, saying: "We found out that the extra charges were because Smith's in week ending 16 January had made a mistake. They had missed some changes on that invoice. We did not realise ourselves as we just make a payment once we receive an invoice.
"To compound the problem Smith's sent us an invoice week ending 24 April with these charges but no mention of what they were for. This is why we made no payment as they did not explain what the charges were for. When your colleague contacted Smith's they then explained that the charges were from January of this year.
"If only they had explained this to us when they sent out the April invoice, the matter would have been settled immediately.
"I am still unhappy they suspended delivery for non payment. Any rational person would pay for goods and services if they knew what they were paying for."

Jac Roper is editor for Convenience Store's Dear Jac column. If you've got a retail problem, call Jac on 020 8502 9775 or email: jac@roper-biz.co.uk.