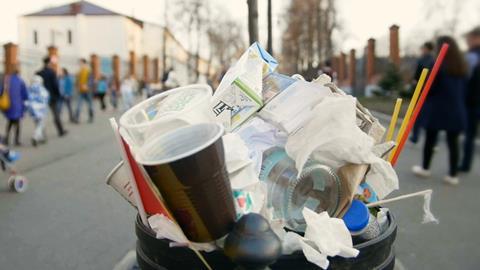 Bhavin Patel has copied me in on a letter that he sent to the CEO of Epping Forest District Council. He also copied in his MP. His issue was with a waste officer who visited his premises, Tylers Green Stores in North Weald, Essex "without any prior notification whatsoever and made repeated threats towards me for simply contacting you directly each time your official waste contractor BIFFA fails to empty the 'public' litter bin".
He adds: "Furthermore, he was most insulting as well as aggressive, not to mention blatantly rude to the point that I had to remind him that he was within my premises and that he should conduct himself in a manner appropriate for a public servant.
"To my sheer disappointment and frustration he also kept on interrupting me each time I tried to speak. He advised me that given the fact that he was a council official, I could not speak to him in the manner that I did, which for the record was factual and to the point, but NOT rude; however apparently he had the right to speak to me in any way, shape or form as he saw fit given his position as an EFD Council Officer."
He goes on to claim that this was clearly an abuse of power, hence his formal complaint which he trusted would be investigated following official guidelines.
The official also told him that the council would be ignoring any emails from him in respect of the litter bin not being emptied by their waste contractor.
He wrote: "I found this most bizarre as you very kindly acknowledged my last email to you yesterday advising me that you would raise the latest non-collection over the course of the last weekend with your Waste Team and get a response back to me?
"I believe you have also never previously expressed any dissatisfaction at my having contacted you directly, therefore his comments to say the least came as a shock to me.
"In fact, I would like to state that I have always found you to be most accommodating, not to mention pleasant and helpful, despite your position as the Chief Executive Officer of Epping Forest District Council and the various duties that you are no doubt tasked with having to perform on a daily basis."
He further said that the official told him it would be his "mission to ensure that the litter bin is no longer, and I quote 'serviced' i.e. that it will not be emptied at all, therefore the litter will be left to accumulate and spill over onto the road and surroundings, I guess as it always does when it is indeed completely full".
Bhavin ends by saying that, if the official approaches him again he will "have no option but to categorise this as a form of harassment and hence take the appropriate steps to ensure that it is reported to Essex Police".

Jac Roper is editor for Convenience Store's Dear Jac column. If you've got a retail problem, call Jac on 020 8502 9775 or email: jac@roper-biz.co.uk.