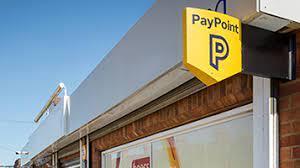 Back in the spring I managed to get a reasonable solution for Imtiyaz Mamaniyat, who runs Mamaniyat Newsline in Halifax, over PayPoint charges. He had written to PayPoint in Jan 2020, giving a year's notice on the understanding that there would not be any termination fees. PP arranged to remove the terminal this January. He told them to be sure to notify him when they were showing up but they didn't and he was closed. He subsequently received a bill for £420 for an ATM aborted engineer call out fee.
He also got a bill for £1,759.20 as the 'contract balance cost' on his PP One (£66.63 x 22 months + Vat) and a bill for £2,016 as contract balance cost on his ATM (he says if he had known that he would have kept it; he just assumed the contracts would finish simultaneously) and a further bill for £84 dated November 2019 as a non transaction charge on the ATM when the store was closed due to Covid.
After our intervention Ben Ford, retail services director at PayPoint said that he was pleased to say that they had reached an agreement with the retailer that everyone was happy with and that Imtiyaz would continue to offer PayPoint services to his customers.
This was all fine and dandy until recently. Imtiyaz says, because there had been some unusual 'activity' on his business account with Lloyd's, the bank closed his account which stopped the direct debit to PP. He tried to switch his PP account to his other bank account which is a limited company account and which PP was not having. He then tried to transfer to his Halifax account but PP said no, this is a personal account and it has to be a business account. He was still trying to find one when he contacted me.
He had also had a letter from PP telling him they wanted to remove the equipment but they would be billing him for the duration of the contract (until Jan 2022). He says why not leave the equipment where it is until next January when he can leave with no penalties?
Once again I contacted PP and once again Ben Ford replied: "Following the issues raised by the retailer, we are pleased to say that both parties have reached a conclusion they are happy with and all fees have been waived."
Imtiyaz is happy with the decision (£82 a month rental soon adds up). When we last spoke the machine removal was imminent. But he was puzzled too. He says: "PayPoint is calling it 'a change of identity' but it's still me."

Jac Roper is editor for Convenience Store's Dear Jac column. If you've got a retail problem, call Jac on 020 8502 9775 or email: jac@roper-biz.co.uk.