Sales at UK convenience stores grew faster than those in the grocery sector as a whole during the last month, according to new data from Nielsen.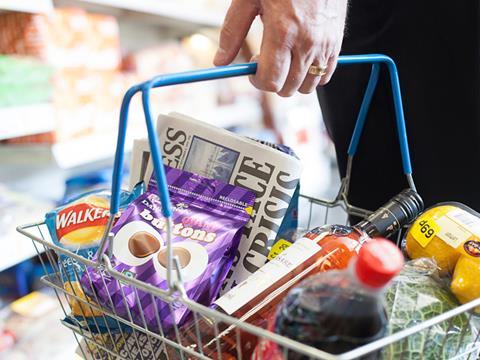 Total Till data reveals that c-stores sales grew by almost a fifth (17%) in the four weeks ending 13 June 2020, ahead of the 14% figure for UK grocery overall.
A quarter of shoppers are claiming to shop more at their closest local store than they did pre-Covid, according to Nielsen, adding that sales at independent shops and symbol retailers grew by an average of 33% in the last four weeks ending 13 June 2020.
While convenience store shopping was on the increase, Nielsen data shows that overall sales at bricks and mortar grocery retailers grew by only 6%, whereas online sales grew 115% compared to the same period last year, maintaining the online share of sales at 13% in the last four weeks. The average spend per shopping visit across all formats was £20.32, a decrease of £1.30 compared to the previous four weeks.
Over the last 12 weeks, Iceland (+23%) has outperformed all other major UK grocery retailers, boosted by the surge in consumer demand for frozen foods, which grew by 32% in the industry in the last four weeks. Sales at the Co-op (+16%) also grew faster than the big four major UK supermarkets.
Mike Watkins, Nielsen's UK head of retailer and business insight, said: "After three months of lockdown, UK shoppers have clearly adapted to their new shopping routines and in the last four weeks have shopped in the same way as they did in April and May - fewer visits but bigger trolleys and bigger basket spend.
"Whilst the dramatic shift to online has been significant, we expect this share of sales to be maintained over the next few months. However, what is just as important is how shoppers have now embraced 'ultra local' stores during this time.
"The sunny and warm weather also helped sales over the hot bank holiday weekend at the end of May, with additional food and drink likely purchased for barbeques as ice creams sales increased by 58%, alcohol by 31%, meat/fish/poultry by 18% and soft drinks were up 11%4.
"Looking ahead, as households slowly 'de stock' and as pubs and restaurants are expected to progressively (but slowly) re-open, we still anticipate that the average level for total till grocery sales will grow between +5% and +10% over the next couple of months, and staycations could help to give a further boost to grocery sales."