Badger Beer is going all out with the launch of its largest ever consumer competition.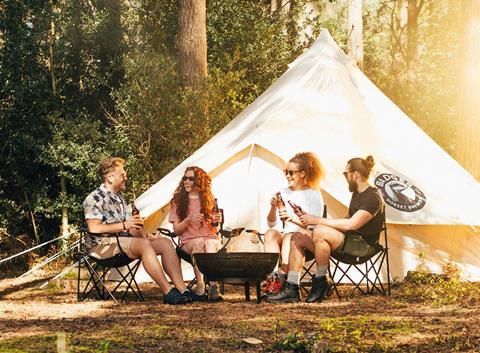 The 'Back to Earth' promotion gives 54 people the opportunity to win a weekend in a bespoke Badger Beer bell tent at one of Dorset's camping sites, along with prizes such as camping starter kit, two cases of Badger beer, a pub voucher and the tent itself.
Badger Beer brand manager, Sarah Pace, said: "We are extremely excited to be launching our sizeable outdoor competition in Badger's heartland. A great deal of research has gone into our consumers' most favoured outdoor pursuits and camping came out as a key favourite.
"We decided to focus on Dorset, home to Badger Beers, as we are fortunate enough to have an extensive array of stunning locations within the county which embrace areas of outstanding natural beauty, the coast and exceptional walks."
The competition will be live for entries from 6 May, across the Badger Beer website and the brand's social media platforms. Each winner can take up to three guests for the weekend.